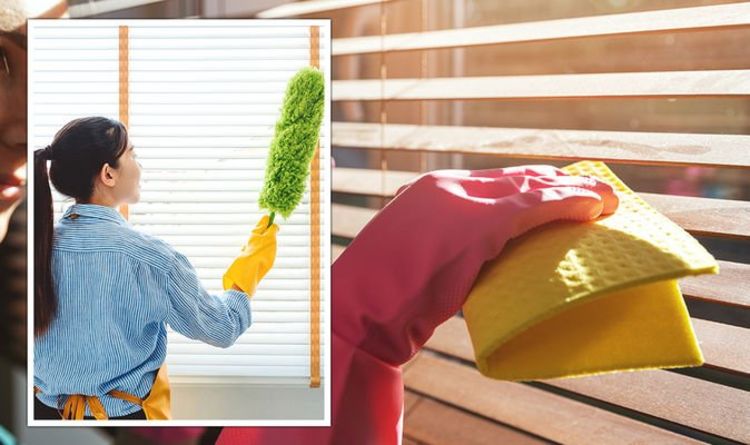 Cleaning star Mrs Hinch, whose real name is Sophie Hinchliffe, became popular after sharing her cleaning tips and recommendations on social media and TV. The cleaning enthusiast has managed to gain over 4.2 million followers on Instagram. Now, fans of hers have created their own social media groups dedicated to cleaning and tidying tips.
On one such group a user asked how to clean blinds.
Abbie Kidger said: "Best way to clean both of these type of blinds please?"
Abbie's post was inundated with comments from Mrs Hinch fans.
The most suggested response was to use tumble dryer sheets.
Vanessa Cavell said: "Tumble dryer wipes."
READ MORE: How Princess Eugenie redecorated Frogmore Cottage after Meghan Markle
Mel O Brien said: "Microfibre cloth, definitely don't wet them."
Ttasha Wright wrote: "Weekly, I Zoflora spray while shut and use kitchen roll to wipe clean.
"Once a month, (realistically probably once every three months) I use a cloth soaked in bleach water and do all the individual slats and wipe dry with a microfibre. Takes ages but works great!"
Jacqui Edwards said: "I used large floor wipes to wash and clean them.
"In between that I used a microfibre cloth to dust."