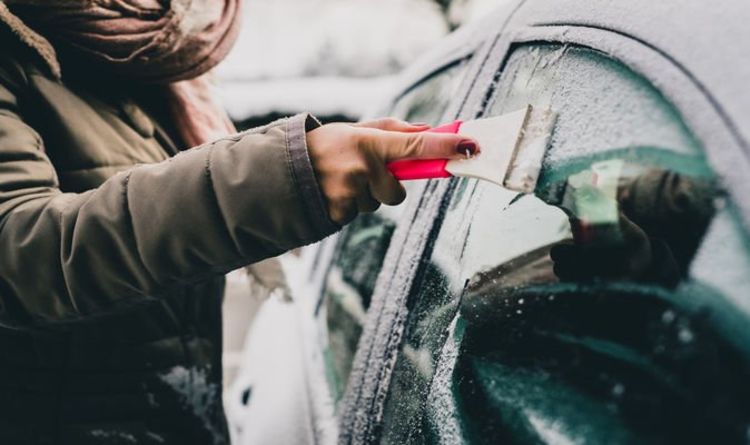 With temperatures remaining below freezing overnight, drivers can expect to wake up to frost windscreens, as well as having limited visibility when they do set off. The Met Office issued yet another yellow weather warning for the start of this week as most of England and parts of Wales will be affected.
A blanket of fog is set to engulf the area, with the Met Office warning of "slower travel" and "potentially hazardous driving conditions".
The warning, which will remain in place until midday, clarifies that severe disruption to road transport occurs when the visibility falls below 50 metres.
The AA has warned drivers not to "fall for online 'hacks'" when it comes to clearing frost from car windscreens.
They even say that most of the methods "don't work" or could even "cause you extra problems".
READ MORE: Car tax rates 2022: How much you'll pay is going up
Cass Heaphy, digital director at Paving Direct, said salt and vinegar solutions are "not recommended" for concrete.
New research from Admiral Motor Insurance found that today, January 18, is the most dangerous day to drive.
Data shows that 33 percent more motoring claims are made on this day compared with the average day throughout the year.
Commenting on the figures, Lorna Connelly, Head of Claims at Admiral said the changes were most likely for a number of reasons.
She said: "More of us travel by car in the colder months, so combine that with wetter weather and icier road conditions and driving becomes riskier in the winter.
"Poor weather combined with busier roads and stressed drivers, as we return from the Christmas break could all be contributing factors."