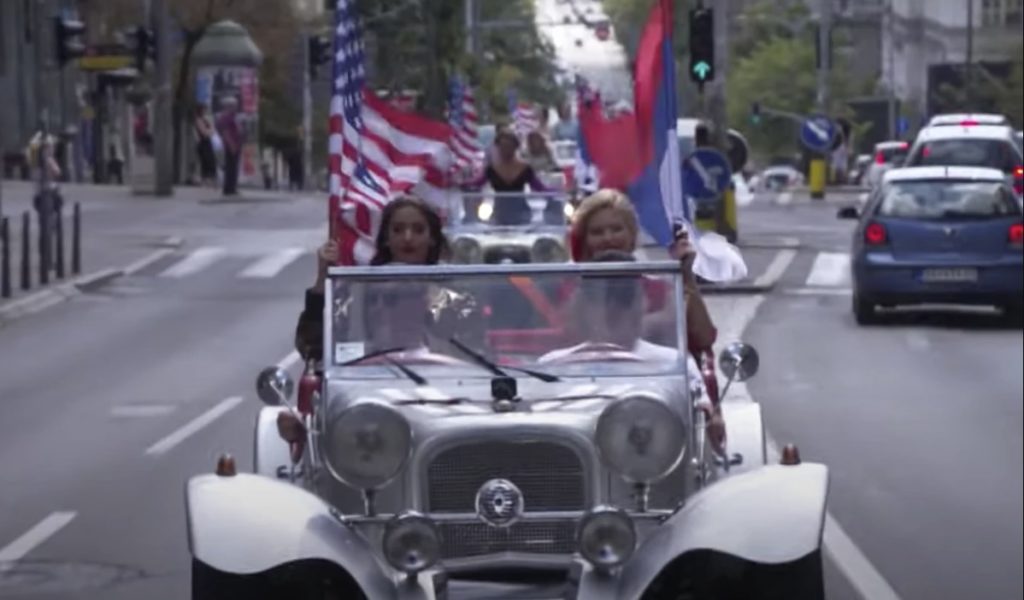 The owner of "Pink" TV, Željko Mitrović, paraded through the streets of the Serbian capital in an Oldtimer car together with the singer Oliver Mandić, displaying both the Serbian and American flags. On July 28, starting from this year, Mitrović aims to organize an annual convoy of Serbian-American friendship. He shared that exactly 105 years ago, on July 28, 1918, the Serbian flag was raised throughout Washington D.C., including the White House, all public institutions, and churches of all denominations. This happened when Austria-Hungary declared war on Serbia in 1914. President Woodrow Wilson raised the flag in recognition of Serbia's exceptional courage and resilience in the face of a much larger adversary, with Serbia having 4.2 million inhabitants against Austria-Hungary's 52 million. Despite losing 1.2 million, or one-third of its population, Serbia received full support from the United States, leading to warm relations between the two countries.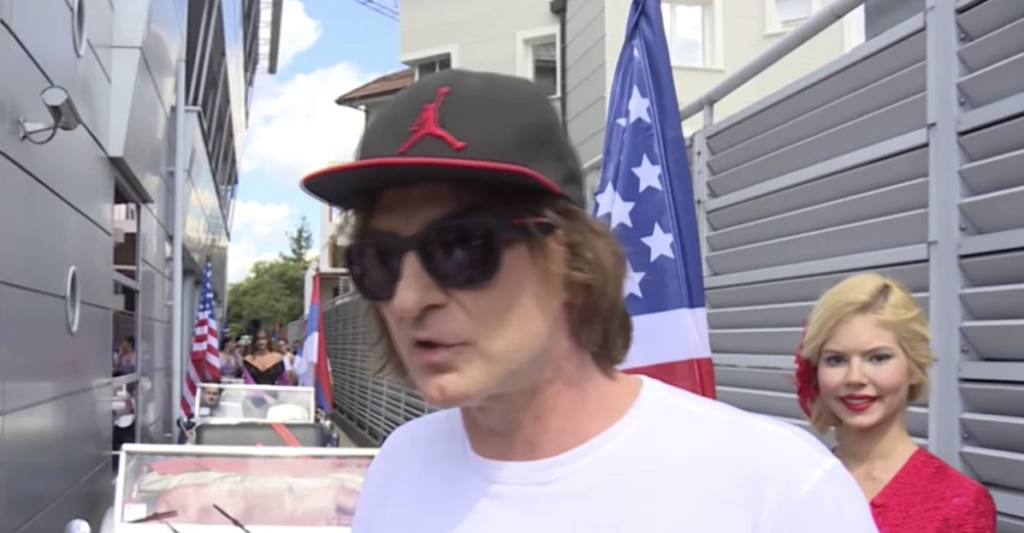 The friendship between Serbia and the United States continued to develop between the two World Wars. President Wilson, who later became Secretary of State, was a close friend of Mihajlo Pupin, who supported and worked on projects to protect people from Austria-Hungary's submarines, among many other initiatives. Although there was a setback in the 1990s, Mitrović believes that the time has come to rekindle the Serbian-American friendship and continue where they left off.
The convoy of friendship will be an annual event on this date, strolling through the city in commemoration of historic moments that positively shaped the relationship between the two nations. Mitrović emphasizes that nurturing such friendships should be the responsibility of the people and not just politicians. He believes that many positive historical facts are often overlooked or forgotten, and he feels it's essential to remember and celebrate them. July 28 holds special significance in America, and Mitrović thinks it deserves to be marked, even in this way. During this event, he was joined by the renowned musician Oliver Mandić as they paraded through Belgrade together.