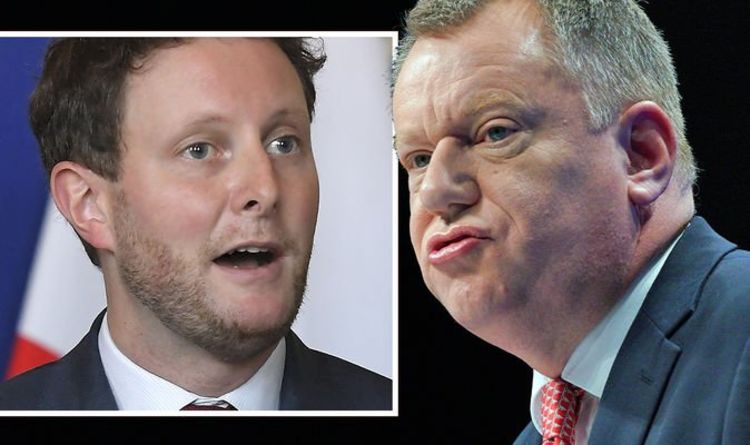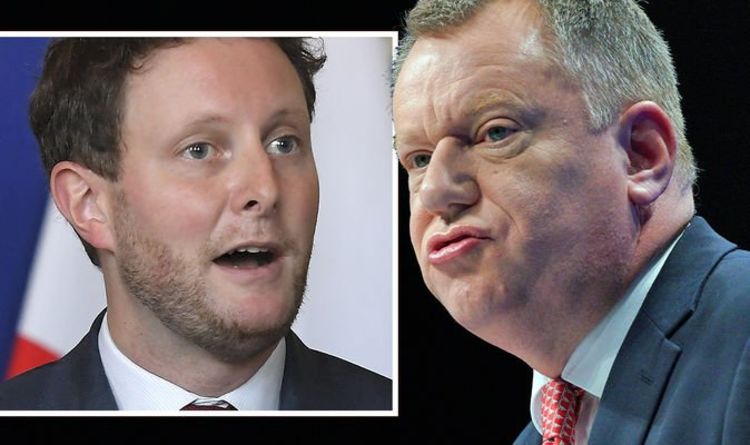 Clement Beaune, France's European Affairs Minister, shared a mock cartoon of the two officials on Twitter. The drawing depicts Mr Beaune dangling a pen on a fishing rod infront of the UK's former EU negotiator.
In the satirical post, it adds: "It would be good to put the ink away."
It comes as the France and UK remain locked in a row over post-Brexit fishing rights.
Mr Beaune accompanied the tweet by calling on London to "rebuild a climate of trust" with Paris.
He wrote: "We had difficult relations, but we always continued the dialogue. I greet with respect David Frost after his resignation.
"It is time for the British government to rebuild a climate of trust with France and the EU, in the interest of all."
Lord Frost, who led Brexit negotiations with Brussels, resigned on Saturday evening following "concerns about the current direction of travel" of Boris Johnson's Government.
In his resignation letter, Lord Frost insisted "Brexit is now secure", but added: "The challenge for the Government now is to deliver on the opportunities it gives us."
The Brexit chief had been leading talks with the EU over changes to the controversial Northern Ireland Protocol, created to prevent a hard border.
READ MORE: Brexit LIVE: Lost the plot! Boris ordered to resign immediately
He confirmed French fishermen had obtained 93 percent of the licences it has applied for.
Maritime Minister Annick Girardin said 73 applications were still outstanding.
Mr Beaune said: "The next step will be to ask the Commission in the coming days to convene the Partnership Council as provided for under the Brexit trade deal to settle a problem."
The 40-year-old added: "We will ask the Commission in the coming days to start litigation to obtain the licences we are entitled to."
The UK has approved more than 1,000 licences to enable French vessels to fish in British waters.
The Government said licences would continue to be issued in line with the Trade and Co-operation Agreement (TCA) signed last December.
A spokesperson said: "Our approach to licensing has been reasonable and entirely in line with the TCA We have licensed vessels where sufficient evidence has been provided to demonstrate they qualify for access under the TCA.
"Where that evidence has not been provided, licences have not been issued."