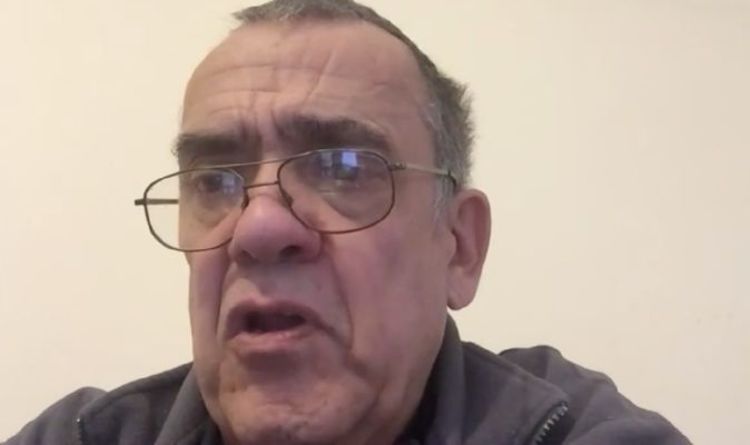 Speaking to Express.co.uk, Kevin Saunders, who was the UK's Chief Immigration Officer in Calais for 16-years said that French coastguard patrols as well as joint patrols of the English Channel with UK Border Force are out of the question as he claimed the French flat out refuse to assist further in the migrant crisis. The position comes despite a record of more than 25,000 migrants crossing the Channel to the UK this year alone.
Mr Saunders said that despite the Maritime Gendarmerie (French coastguard) being a very effective waterborne police force, authority figures in France "absolutely refuse to get them out to routinely patrol the Channel".
The former Border Force chief noted that Maritime Gendarmerie will however intervene if a migrant boat is sinking in order to perform a a lifesaving rescue.
But he said the idea that the coastguard would send out patrols to prevent small boats launching from the French coastline is out of the question.
Mr Saunders claimed how this has been compounded by the fact that only "150 policeman" are deployed to monitor an enormous 200km of coastline.
JUST IN Migrant crisis in numbers: The real stats behind current Channel crossings
The immigration veteran also noted how despite the UK offering to send additional Border Force officers to take part in joint patrols with the French coastguard, they have "refused".
He added how the UK has even offered to send officers over to assist on French soil, a request he claimed has been thrown back in the UK's face.
Mr Saunders chimed: "I suspect that was probably a little bit tongue in cheek! They didn't want the Brits to be seen to have to patrol their borders."
The UK reportedly offered £54million to the French coastguard to help stem the flow of small boats through increased patrols. The French claim the UK have still not paid this sum.
READ MORE Turning migrants back across Channel 'will never happen' says former immigration chief
But according to international law, people have the right to seek asylum in whichever country they arrive in, meaning migrants crossing the Channel have a right to claim asylum in Britain.
It comes as the Commons are seeking to push through Home Secretary Priti Patel's Nationality and Borders Bill which she argues is the "long-term solution" to tackling migrant crossing crisis.
The bill seeks to change to change the current UK immigration system by bringing in a two-tier framework for asylum seekers arriving in the UK, which differs based on what method a person uses to enter the country.
It also seeks to change the process relating to asylum claims and appeals and put up a defence against people smuggling and modern slavery.