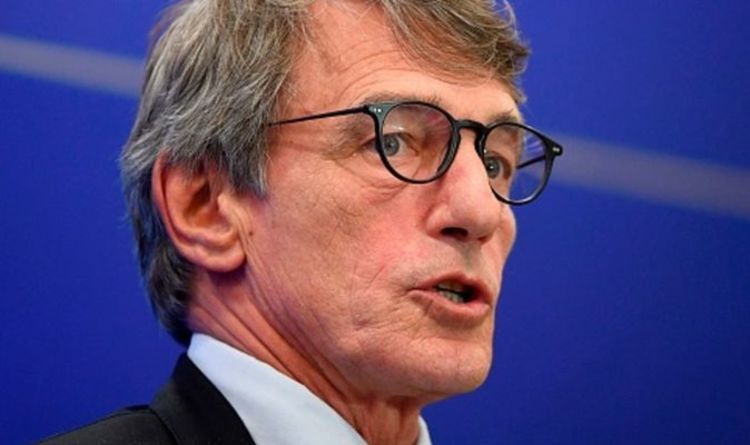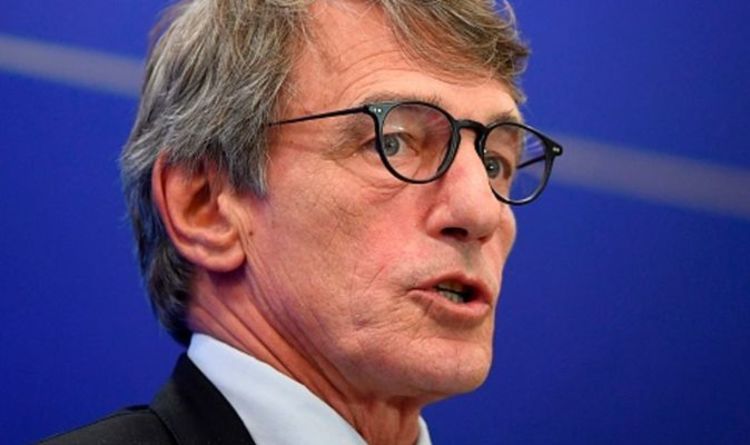 European Parliament President David Sassoli was forced to bow to pressure from MEPs asking for this week's plenary sessions in Strasbourg to proceed in hybrid form. Many MEPs have tested positive for coronavirus sparking fears meeting in person would prompt a barrel of infections.
Europe is currently battling with the fourth and fifth wave of coronavirus infections, prompting EU governments across the bloc to implement new lockdown measures.
Vaccination rates are much lower in many nations than in the UK, and Dr Andrea Ammon, director of the European Centre for Disease Prevention and Control (ECDC), said people are resisting the rollout in some countries partly due to a lack of confidence in their governments.
She told the BBC's Andrew Marr Show that while policies like mandatory vaccination have been introduced to tackle this in some places, introducing stronger measures could work as a "double-edged sword" by provoking further resistance.
This effect has been seen already in several countries over the weekend, from violence in Vienna over mandatory vaccines to riots in Rotterdam against a fresh looming lockdown.
Police and protesters also clashed in the streets of Brussels on Sunday in demonstrations over government-imposed COVID-19 restrictions, with police firing water cannon and tear gas at demonstrators throwing rocks and smoke bombs, witnesses said.
About 35,000 people took part in demonstrations, police said, which began peacefully before violence broke out.
Protesters wearing black hoods threw stones at police as they advanced with water cannon at the main junction in front of the European Union Commission headquarters, Reuters journalists said.
Facing up to the police lines, the protesters held hands and chanted "freedom". One protester was carrying a placard reading "when tyranny becomes law, rebellion becomes duty".
READ MORE: EU mask slips as Sefcovic throws out Frost's demand
Violence has also broken out in anti-restriction protests in Belgium's neighbour the Netherlands in recent days.
On Friday, police in Rotterdam opened fire on a crowd.
Rotterdam's mayor, Ahmed Aboutaleb, condemned "an orgy of violence" at Friday's demonstrations where seven people were hurt and more than 20 were arrested.
Hundreds of rioters filled the capital to protest against a fresh three-week partial lockdown, plans to introduce a Covid vaccine pass and a ban on New Year's Eve fireworks.
Protesters launched rocks and fireworks at officers and torched police cars, while Dutch police retaliated by shooting and wounding at least two people.
The following night, thousands gathered peacefully on Amsterdam's central Dam Square despite organisers calling off the protest, while hundreds also marched through the southern city of Breda.