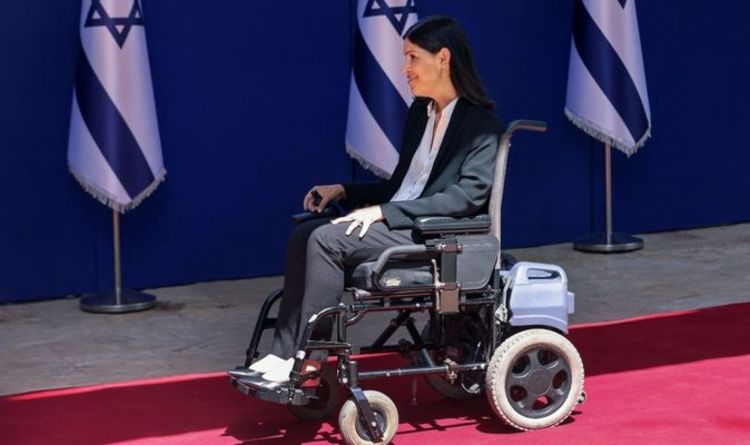 Wheelchair-using Israeli energy minister Karine Elharrar, 44, said she was unable to join delegates at Glasgow's SEC Centre as the only options were to either walk or take a shuttle bus. Writing on Twitter, Ms Elharrar told her 31,200 followers: "I came to COP26 to meet with my counterparts around the world and promote a common struggle in the climate crisis.
"It is sad that the UN, which promotes accessibility for people with disabilities, in 2021, does not provide accessibility to its events.
"Hopefully the lessons learned will be learned so that tomorrow green energy promotion, removal of barriers and energy efficiency will be the things I will deal with."
Ms Elharrar's office told the Jerusalem-based Times of Israel, she waited outside the venue for around two hours and was eventually forced to return to her hotel – which was located 50 miles away in Edinburgh.
Following Ms Elharrar's response, the UK's ambassador to Israel Neil Wigan issued a "deeply and sincerely" held apology for the incident.
JUST IN: Turkey throws toys out of pram as Erdogan SNUBS vital COP26 in bitter swipe at Boris
Writing on Twitter, Mr Neil wrote: "I am disturbed to hear that @KElharrarwas unable to attend meetings at #COP26 I apologise deeply and sincerely to the Minister.
"We want a COP Summit that is welcoming and inclusive to everyone."
The Conservative MP for Braintree, James Cleverly, also made public his dismay at Elharrar's misfortune.
The Middle East and North Africa Minister said: "I am deeply disappointed and frustrated that Minister @KElharrar could not access COP today
READ MORE: Australia break silence over Macron's Aukus fury – 'We didn't deface the Eiffel Tower!'
An official also claimed Mr Bennett, who replaced Benjamin Netanyahu last June, would not attend Tuesday's COP26 events if his energy minister could not access the summit.
Ms Elharrar has also said she hopes a solution can be found before COP26 reconvenes later today.