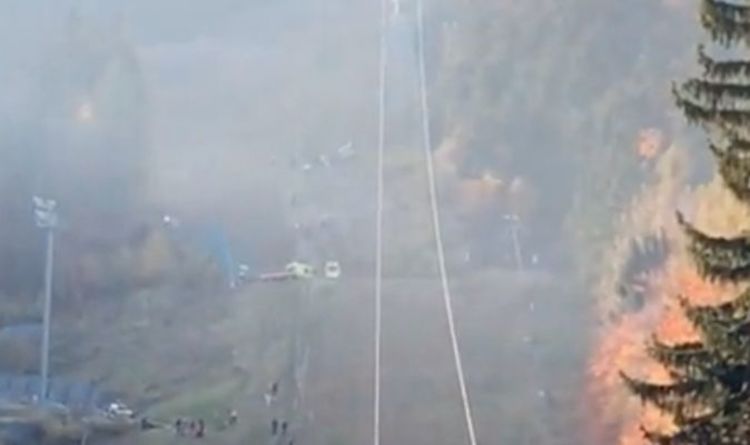 The car cabin became detached from its cable before falling, local media reported. Meanwhile, 15 other people were rescued from another cabin by firefighters from a height of about 10 metres.
Emergency services spokesman Michael Georgiev told Czech Television: "One cabin fell while on its way down.
"There was one person inside, who unfortunately succumbed to their injuries.
"Fortunately, the other cabin stayed in its normal place, some 15 people were evacuated, they should be without injuries, just suffered mental shock."
It comes as the attraction was scheduled to close on Monday, November 1 for scheduled maintenance.
The cable car in Ještěd is a popular tourist attraction that carried 211,000 people last year and owned by Czech Railways.
Similar accidents with tragic consequences are not common in the Czech Republic but one person died in a similar incident in November 2013 near the ski resort of Špindlerův Mlýn.
It also comes after a fatal cable car accident in northern Italy where a car plunged 20m (65ft) into the side of the Mottarone mountain near Lake Maggiore.
14 people were killed in the accident in May, with a six-year-old boy surviving.