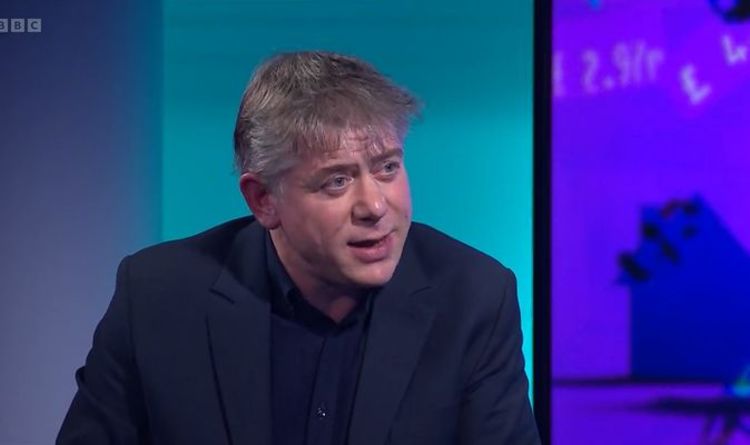 Speaking on BBC Newsnight, Octopus Energy CEO Greg Jackson laid out the ways in which the Government can immediately take to help Brits tackle the crisis. The debate comes amid fears that six million households could be left struggling to heat their homes with energy prices on track to spike by more than 50 percent in April.
Mr Jackson said: "We need energy companies to work with the Government to spread these costs over a number of years.
"We don't know how long it is going to last.
"It's likely to be short, all of the causes are short-term.
"But if we don't act quickly, it's going to be incredibly tough."
Several Britons have been marred with the soaring power bills with current weather conditions pushing them to live on the edge.
For one resident, Sharon Hutchinson, it has become a challenge to pay the rising bills.
Speaking to BBC Newsnight, Ms Hutchinson explains how it has been difficult for her to meet tpay for food and her bills.
She said: "We have gone without food to keep the house warm.
"I sometimes eat Weetabix three times a day, just because it's cheaper.
"We either have to eat and be cold, or be warm and starve.
"I am just dreading April because if it goes beyond April then I won't be able to manage."
READ MORE: Queen's great-granddaughter stole the show with 'naughty move'
On February 7, a new energy cap will be announced, which is predicted to raise average bills by around £700 to £2,000 per household.
Explaining the three major factors that affect price, Mr Jackson said: "So it's the same supply chain issues that affect so many markets in the post-pandemic period.
"It's affecting gas, second is the long-laid winters in Asian Europe last year which meant that when we were filling the gas storage, we were emptying it; and the last bit is geopolitical tensions that have been affecting Russia.
"But the reality is the level of rise we are set to see, perhaps £60 pounds a month for an average household, is going to be unmanageable not only for people who already are in difficult situations but for people with middle income as well."
DON'T MISS:
Boris Johnson set to ease Plan B measures TODAY
Brexit LIVE: Global Britain kickstarts £11bn spending spree
Fury as BBC accused of breaching impartiality over partygate
A new analysis by energy think tank Ember reveals that the skyrocketing price of fossil gas was responsible for 85% of the increase in UK wholesale electricity prices in 2021.
In just one year, wholesale electricity prices quadrupled and it became almost five times more expensive to generate electricity from gas plants.
Phil MacDonald, COO, Ember said: "Gas is the villain. Not the green investments that can end the UK's dependence on this costly and polluting fossil fuel."