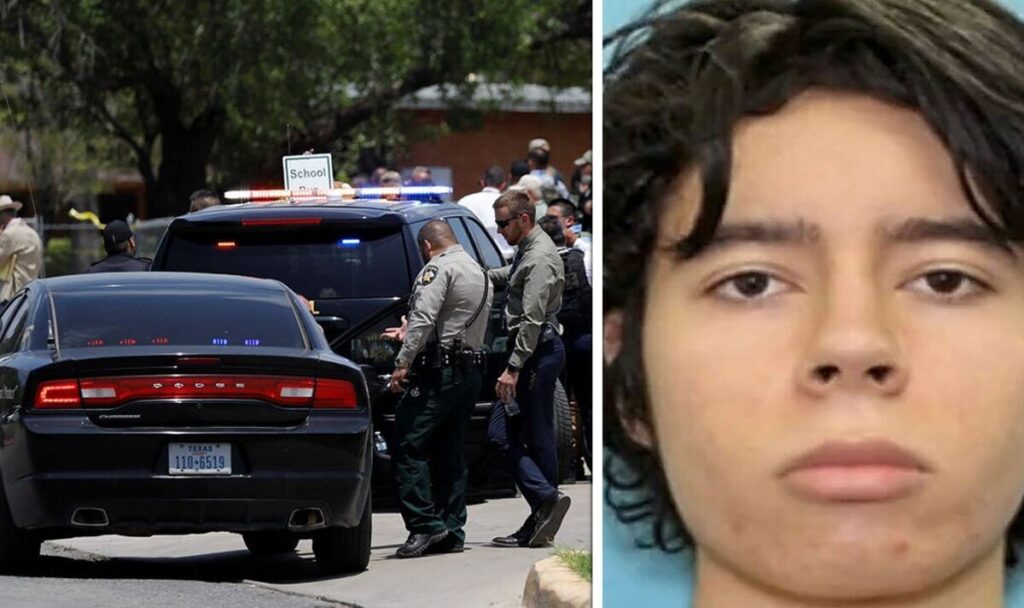 The entire police force employed by the Uvalde Consolidated Independent School District has been suspended, five months after a Texas gun rampage which resulted in the deaths of 19 children and two teachers. The horrific mass shooting at Robb Elementary School made headlines around the world in May, with the focus rapidly shifting to the police response.
A statement issued by the UCISD today said: "The District has made the decision to suspend all activities of the Uvalde CISD Police Department for a period of time.
"Officers currently employed will fill other roles in the district."
Additionally, Lt Miguel Hernandez and Ken Mueller – both of whom have faced significant criticism – have been placed on administrative leave, with Mueller subsequently opting to retire, the statement explained.
It added: "The District has requested the Texas Department of Public Safety to provide additional troopers for campus and extra-curricular activities.
"We are confident that staff and student safety will not be compromised during this transition."
Furthermore, the district mentioned unspecified "recent developments" which "uncovered additional concerns with department operations".
A report aired by CNN on Wednesday said recently hired Uvalde school officer Crimson Elizondo was one of the state troopers under investigation for her actions during the response to the massacre.
A day after the story broke, the school district issued a statement confirming Ms Elizondo's employment had been terminated.
READ MORE: Baby boy and toddler sister mauled to death by dog
Speaking before a special State Senate committee in state capital Austin in June, Mr McCraw said: "The only thing stopping a hallway of dedicated officers from entering Room 111 and 112 was the on-scene commander."
Instead the commander "decided to put the lives of officers ahead of the lives of children" by delaying a confrontation with the gunman for more than an hour while he "waited for a key that was never needed."
Eventually perpetrator, 18-year-old Salvador Ramos, who had earlier that day shot his grandmother in the face, severely wounding him, was shot dead by police once they entered the building.