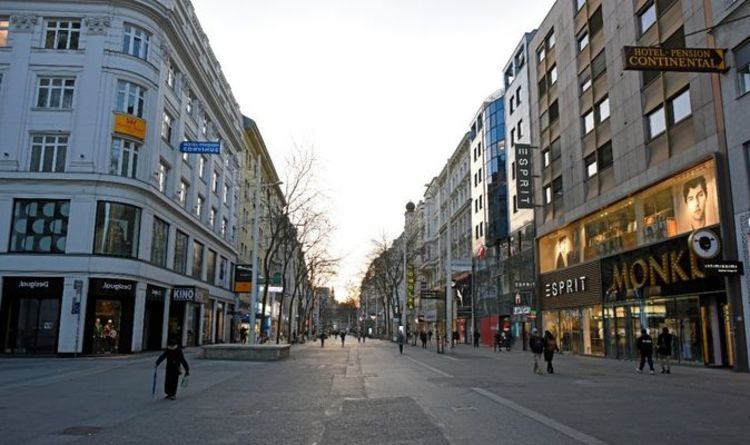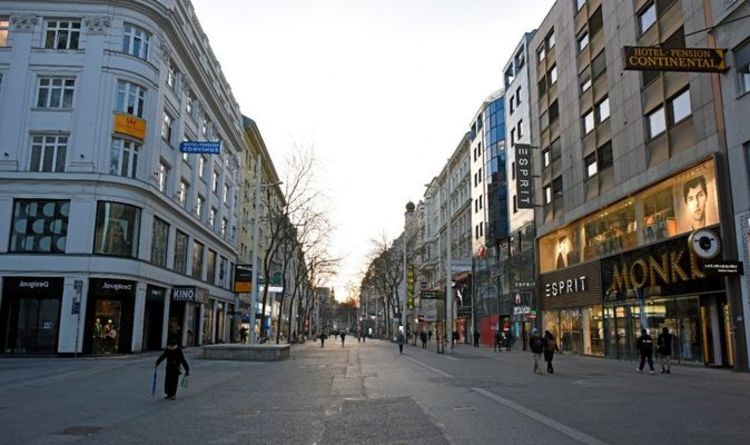 Austria, which has a population of around 9million, will impose lockdown restrictions on anyone aged 12 or over who has not been double-jabbed. The lockdown, which came into force at midnight on Sunday, will affect the lives of around 2million people and will last for 10 days before Vienna reviews the situation.
Restrictions were planned to be imposed on the two hardest-hit regions in the country, Upper Austria and Salzburg.
However, this has now been extended to cover the whole country.
According to the BBC, the move will mean unjabbed Austrians will only be able to leave their homes for limited reasons, such as working or buying food.
Austrian Chancellor Alexander Schallenberg, 52, said: "We are not taking this step lightly but it is necessary."
Mr Schallenberg, who succeeded Sebastian Kurz as Chancellor last month, added: "In reality we have told one third of the population: you will not leave your apartment anymore apart from for certain reasons."
"That is a massive reduction in contacts between the vaccinated and the unvaccinated."
JUST IN: 'Britain to blame' Moscow hits back at Truss over Belarus migrant crisis – 'No right'
He went on to claim: "It's our job as the government of Austria to protect the people.
"Therefore we decided that starting Monday… there will be a lockdown for the unvaccinated."
Previous rules ensured unvaccinated Austrians were barred from visiting restaurants, hairdressers and cinemas.
But Austria's vaccination rate stands at just 65 percent, which is reportedly one of the lowest rates in western Europe.
In comparison, recent data from the UK Government found 80 percent of Brits have received two doses of the COVID-19 vaccine.
Sky News also reports Austria is suffering from a seven-day average infection rate of 775.5 per 100,000 people.
READ MORE: Elon Musk slammed over 'disgusting' Bernie comments – 'I keep forgetting you're alive'
"Dark times for freedom and liberty."
Mr Farage's former UKIP colleague Suzanne Evans, 56, also tweeted: "Austria to impose lockdown on 2 million unvaccinated children and adults only from midnight, even though the vaccinated also get and spread the virus.
"Unbelievable, hideous apartheid."
But Boris Johnson, 57, warned the rise in COVID-19 cases across Europe could be seen in the UK unless more Brits book their booster jabs.
The Prime Minister said: "I'm seeing the storm clouds gathering over parts of the European continent and I've got to be absolutely frank with people, we've been here before and we remember what happened when a wave starts rolling in.
"The UK has built up a huge amount of protection thanks to the vaccine rollout and people's amazing willingness to come forward and get jabbed.
"What I'm saying today is the urgency of getting that booster jab is more evident than ever.
"If you can get it, it's a great thing, the levels of protection it gives you are terrific so over 50s we're now calling forward, they should come and get it.
"What I'm also saying is if we don't do it fast enough we can see the potential risks to the state of the pandemic in what's happening in other parts of Europe."