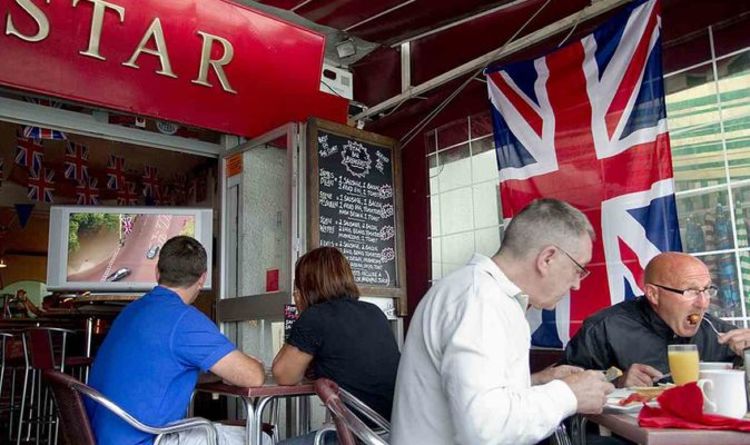 The far-right Vox party has proposed a bill to the Spanish Congress that would see citizenship through residency take 15 years instead of ten. The proposed bill has been tabled to reportedly target North African migrants. The far-right party Vox are attempting to make the process of acquiring Spanish nationality more difficult.
This week they presented a bill to the Spanish Congress of Deputies.
Now Vox leader Santiago Abascal has stated that the proposals are intended to guard Spanish nationality like a "treasure".
The party is reacting against an increase in nationalised citizens in recent years.
The far-right party have made proposals that include banning nationality applications from those with criminal records either in Spain or their country of origin.
READ MORE: Chaos' for Britons at Gran Canaria airport – sardine like
Another stipulation is that higher language standards must be proven to attain citizenship.
Those wishing to attain citizenship may have to show official certificates to show their level of Spanish.
Another stipulation could be to ensure that people give up their other nationalities to take up Spanish citizenship.
Vox want to make it compulsory for citizenship applicants to "present a public document issued by the authorities of their country of origin that certifies the loss of the previous nationality".
DON'T MISS
Revealing their ultra-nationalist standpoint, Vox also want Spanish lineage to be the most dominant factor in obtaining citizenship.
Spanish lineage is labelled as the ius sanguinis, or the 'right of blood'.
Vox want this to be officially more important than the ius solid, or 'the right of land'.
Vox are attempting to make lineage prevail over the place of birth when obtaining nationality.
Most foreigners who wish to gain Spanish citizenship must wait on average twice as long to be eligible for Spanish nationality through residency than in other EU countries.
In Spain, the waiting period for citizenship is a long and arduous application process and Vox's proposals will make it a much more difficult procedure.
However, Vox's proposals do not intend to alter the arrangements for Latin Americans.
This has led Spanish media to claim the proposed bill is being directed at migrants from North Africa, in particular Morocco and Algeria.