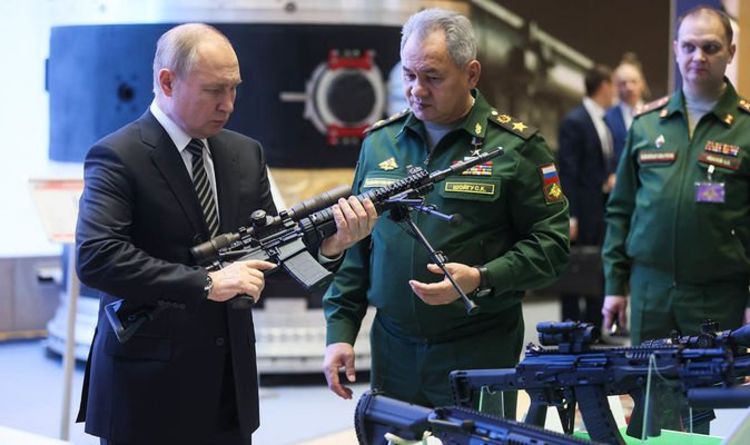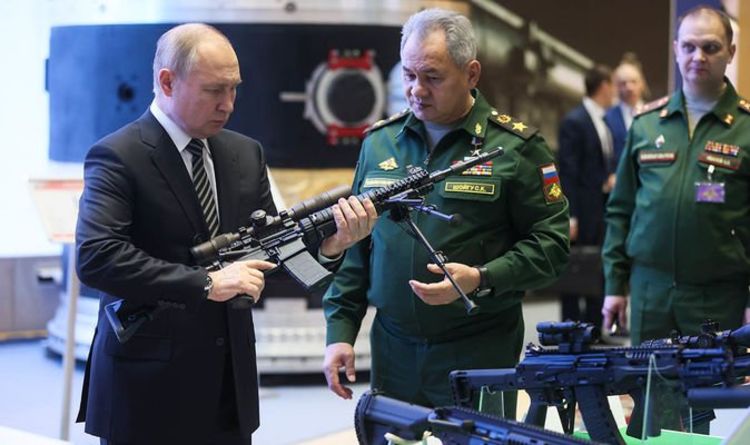 The President spoke as fears grow that Russia, which has massed thousands of troops and tanks on Ukraine's border, could be preparing to invade the former Soviet satellite.
Mr Putin has accused theWest of trying to bring Ukraine into the Nato military alliance. In a televised speech, he said: "If our Western counterparts continue a clearly aggressive line, we will undertake proportionate military-technical counter-measures and will respond firmly to unfriendly steps.
"I'd like to stress that we are fully entitled to do that."
The United States has suggested Mr Putin is preparing to overrun Ukraine and Russian diplomats have previously implied they could move intermediate-range missiles within striking distance of European targets.
Dmitry Kiselyov, head of state-owned Russia Today, threatened to "put a gun to America's head" if Nato forces entered Ukraine. He urged them not to intervene, otherwise "everyone will be turned into radioactive ash".
Mr Kiselyov also made comparisons to the 1962 Cuban missile crisis, which put the USSR and USA on the brink of nuclear war, if Nato puts missiles in regions where they could strike Moscow.
Russia sent Nato a list of security guarantees last week, including a ban on Ukraine joining the alliance and a limit to troops and weapons sent to Nato's eastern flank.
Deputy foreign minister Sergei Ryabkov said Russia had not yet received a response.
He said: "I think they'll try to turn this into a slow-moving process. But we need it to be urgent because the situation is very difficult, it is acute."
Mr Putin has urged the West to create legal guarantees to protect Russia's security, but he has said he does not believe the US will commit to any treaties.
He told military commanders: "We need long-term legally binding guarantees. You and I know well that even they, legal guarantees, cannot be trusted because the United States easily withdraws from all international agreements."
In 2014, Russia annexed Crimea, leading to a conflict in east Ukraine that has left more than 14,000 dead.