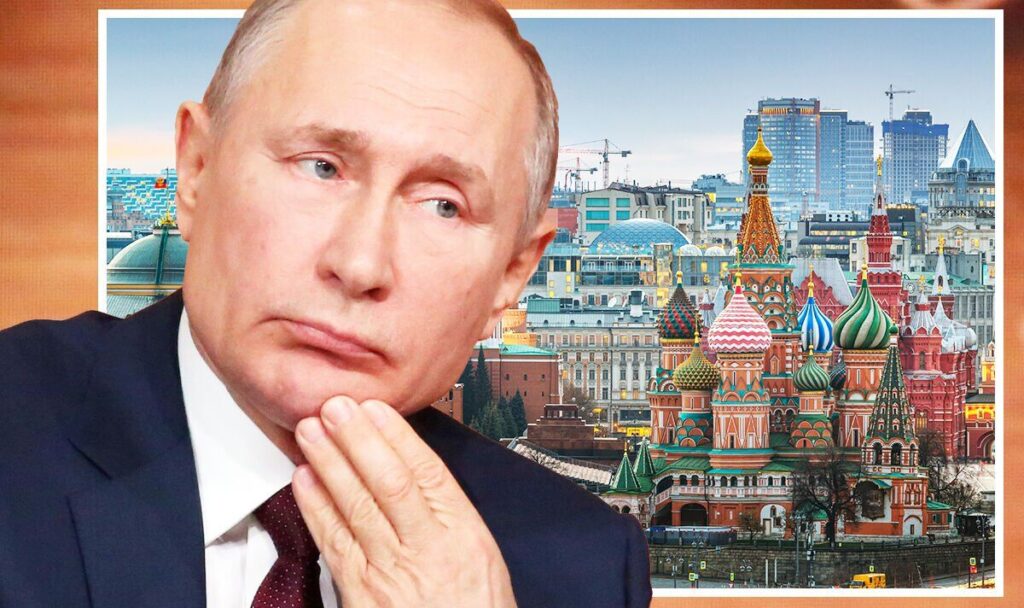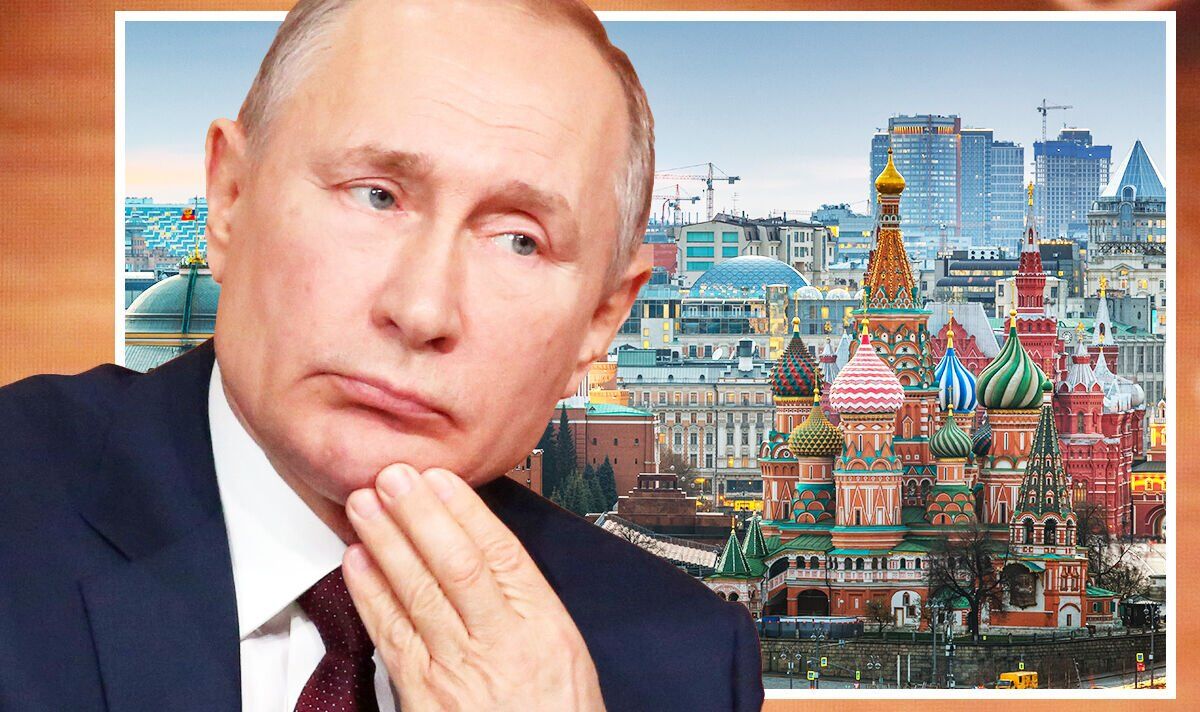 Russia's invasion of Ukraine has contributed to a worldwide economic crisis and brought Europe closer to a continent-wide conflict. Vladimir Putin has drastically reduced gas supplies to Europe – the EU previously imported 40 percent of its gas from Moscow. In October, Russia was accused of being behind the explosion of the Nord Stream 2 gas pipeline as relations soured further. World leaders have accused the Kremlin of trying to "blackmail" Europe with its gas.
But some experts believe Putin's plan is destined to not only fail but backfire on the Russian economy. Yakov Feygin, a Russia expert at the Berggruen Institute in Los Angeles, highlighted that inflation and shortages of goods are causing havoc in Russia as the country endures tough Western sanctions.
He told The Guardian: "Despite the rosy picture painted by Putin, there are real, material production problems that mean factories must downgrade the quality of the things they make.
"NATO is a $40trillion (£35trillion) economic bloc while Russia is a $1.7trillion (£1.5trilliion) economy. NATO is spending 2 percent of its income on the military, which means whatever Russia spends, Putin doesn't stand a chance."
Another miscalculation Putin has made is his decision to mobilise parts of the Russian population to go and fight in Ukraine. While this had the potential to bring in around 300,000 extra men to fight, experts have said that this will drain the country of the talent needed to build a productive economy.
Kari Liuhto, a professor of economics, also told Politico: "We're already seeing a huge brain drain. The best people are leaving Russia. Already this spring, tens of thousands of tech experts left the country. And the government doesn't have a plan for how to replace these people."
After the mobilisation was announced, many Russians fled to neighbouring countries. Georgia was one of the countries to take in the most, and reports show that it has enjoyed an economic boom since.
Georgia is expected to see a 10 percent growth in economic output for 2022. Vakhtang Butskhrikidze, CEO of the country's biggest bank, said: "On the economic side, Georgia is doing very well.
"There's some kind of boom. All industries are doing very well from micros up to corporates. I can't think of any industry which this year has problems."
DON'T MISS
Putin's mysterious Wagner Group is using 'brutal tactics' in Africa [INSIGHT]
Ukrainians help each other with vital supplies amid horror blackouts [ANALYSIS]
'UK not immune to climate crisis – we must act to avoid catastrophe' [INSIGHT]