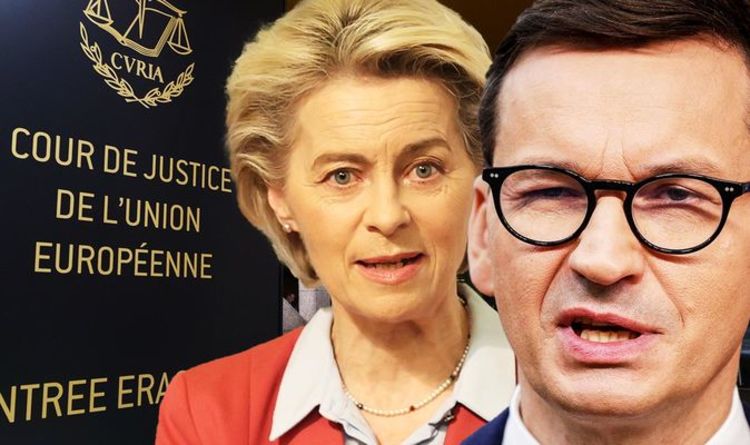 Journalist Wolfgang Muncheau wrote: "If Polexit happens, then yesterday's CJEU ruling will be regarded as the moment of no return: the moment when the diplomatic solution to this conflict died."
Political impasses between the EU and other nations are far from rare. Typically the bloc opts to use diplomacy rather than full confrontation, but with Poland, a different strategy has been undertaken.
Tensions have escalated since Poland's constitutional court ruled parts of EU law are incompatible with its constitution.
The five-year feud delighted Polish officials including the PM but ignited fury among EU member states with some calling the move a step towards Polexit.
Many high-ranking EU officials have called on EU institutions to financially coerce Poland into kowtowing to the EU – by withholding needed Covid recovery funds.
Poland's PM Mateusz Morawiecki warned the bloc taking such action would risk sparking "World War Three" and cautioned the EU about making demands of the country with a "gun to our head". The nation's leader also vowed to "defend our rights with any weapons which are at our disposal".