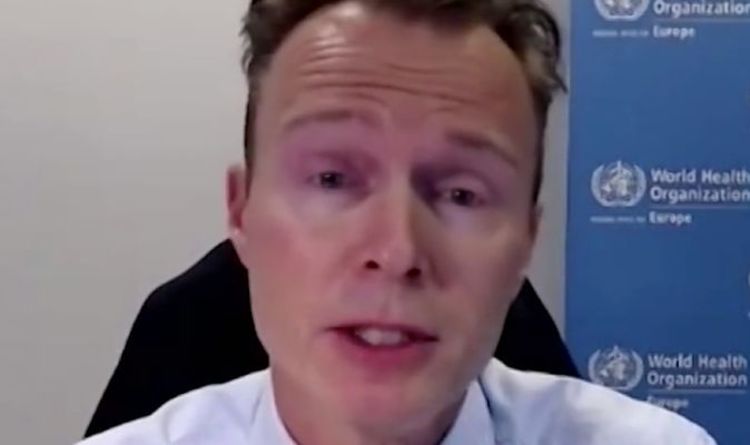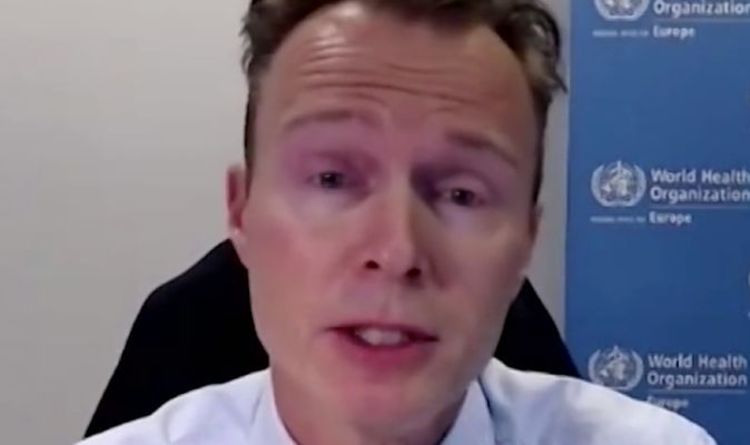 Speaking to Sky News' Kay Burley on Wednesday, Robb Butler, Executive Director of the WHO said if over 95-percent of Europeans masked up lives will be saved and transmission of the virus would plummet dramatically. It comes as the WHO have warned Europe could see "over 500,000" deaths by next Spring if the continent continues at the current rate of rocketing Covid transmission.
Mr Butler said: "If we sought 95 percent mask use we'd see over 160,000 lives saved."
He also noted how a recent study in the British Medical Journal showed how "53 percent" of virus transmission is prevented through mask use as he emphasised the importance of face coverings.
The WHO Executive Director went on to say how his organisation "are very alarmed" and that the half a million death figures are "really worrisome" as the continent charges towards the new year.
While in a warning to leaders, he noted how the impact will have far-reaching effects on public health, the economy and put huge strain on hospitals and intensive care units.
JUST IN AstraZeneca win: UK has 'stronger immunity' than EU nations – 'could be better' long term
The comments come as Europe has now surpassed 1.5 million deaths from the virus in the 53 countries of what the WHO calls its Europe region.
Europe is facing a fresh wave of soaring cases which has plunged Austria into a new lockdown and prompted others to consider fresh measures.
Vaccine takeup on the continent is low, with Belgium recording the lowest vaccination rates in Europe with only 74.8 percent fully jabbed, Austria also has low takeup levels.
But implementation of new measures across the continent sparked fury from citizens in Belgium, the Netherlands and Austria as citizens rioted in protest at new draconian laws.
DON'T MISS
Austria has now mandated vaccines, meaning you have to get jabbed by law, the country has also implemented vaccine passports.
It comes as AstraZeneca chief executive Pascal Soriot said the decision by other countries not to use his jab on elderly people could be why Europe is gripped by soaring infections.
While speaking to Sky News on Wednesday Professor Paul Moss from the Institute of Immunology at the University of Birmingham said the approach used by the UK to roll out the AstraZeneca jab quickly and with specific intervals between jabs have helped the UK prevent the coronavirus waves being seen in Europe.
He said: "Our policy was to create a longer-term immunity during the summer and I think that has given us the benefit."
The latest restrictions come as Belgium has some of the lowest vaccination rates in Europe with 74.8 percent fully jabbed.