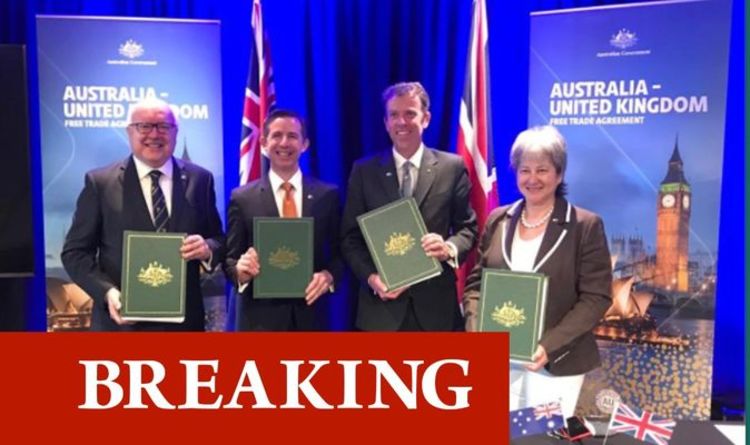 Anouncing the signed deal, the High Commissioner for Australia to the United Kingdom, George Brandis said it was a sign of the UK and Australia's "unshakeable friendship", adding that it is the "fastest and most comprehensive deal ever".
He wrote: "Signed. Sealed. Delivered.
"Our fastest and most comprehensive trade deal ever was signed today with our best mates in Britain.
"It's another important part of our economic recovery and a symbol to the world of our unshakeable friendship."
International Trade Secretary Anne-Marie Trevelyan described the deal as a "landmark moment".
She said: "Our UK-Australia trade deal is a landmark moment in the historic and vital relationship between our two Commonwealth nations.
"This agreement is tailored to the UK's strengths, and delivers for businesses, families, and consumers in every part of the UK – helping us to level up.
"We will continue to work together in addressing shared challenges in global trade, climate change and technological changes in the years ahead."
UPDATES TO FOLLOW…