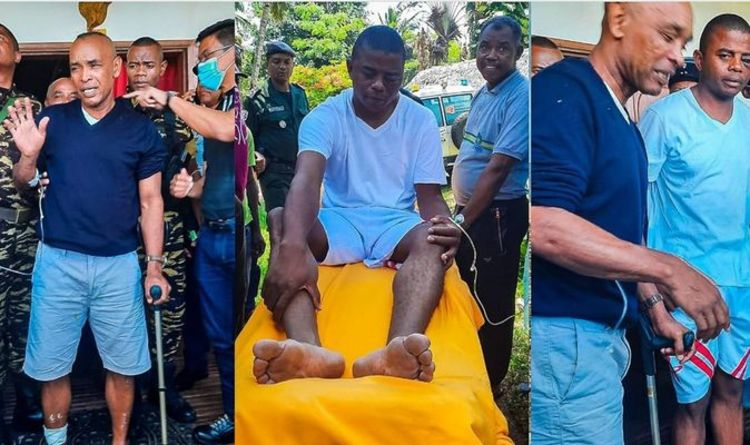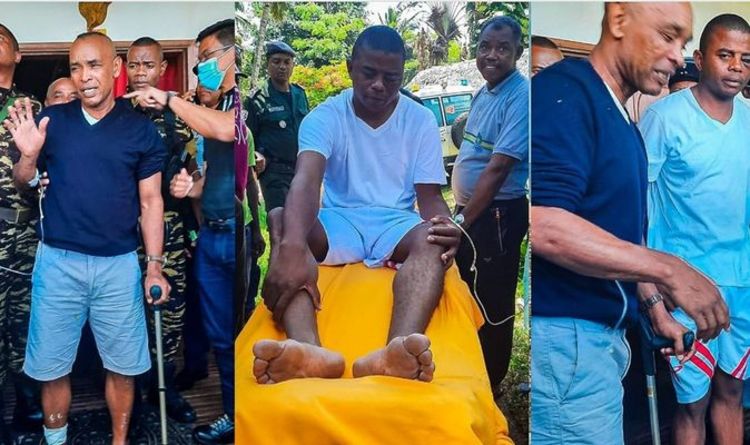 Police Minister Serge Gelle was part of a team searching the northeast coast of the country after a cargo ship illegally carrying 130 passengers sank, killing at least 19 people. According to the officials, 66 more people are missing following that incident.
Mr Gelle was recovered on a stretcher after surviving the crash and swimming in the water for hours.
He told the Sky News: "It's not my time to die," after the remains of the helicopter were later found at the bottom of the ocean.
He added: "I am alive, I arrived safely in Mahambo and I am grateful to all fishers and villagers of Mahambo, also to the hotel manager Mr Jason.
"I have been swimming from yesterday at 7:30am to today at 7:30pm."
The ship, Francia, had left the city of Antanambe in the early hours of Monday before heading south.
Jean Edmond Randrianantenaina, director-general of the Maritime and River Port Agency told Sky News that it was registered as a cargo ship so was not authorised to carry passengers and Antanambe is not an official port.
A hole in the ship's hull is believed to have caused it to sink.
Mr Randrianantenaina told the publication: "According to the information we were able to gather, water entered the engine room.
READ MORE: Liz Truss gets tough! Brexit chief immediately hits back at EU