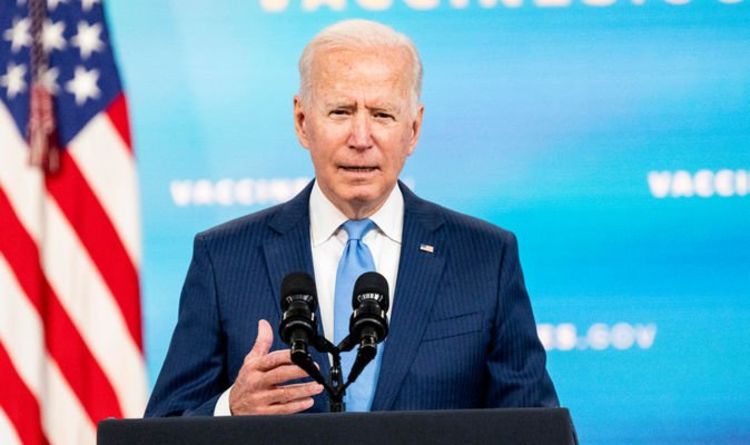 Joe Biden, 79, confirmed the US is working with vaccine makers to develop contingency plans if needed to handle omicron. The 46th president said: "This variant is a cause for concern, not a cause for panic."
"If people are vaccinated and wear their mask, there's no need for lockdowns."
Mr Biden said "sooner or later" the new variant will be seen in the country and he encouraged Americans to wear masks in public settings.
A US ban took effect earlier on Monday that blocked most travelers from eight Southern African nations from entering the country.
Biden added that the travel restrictions in place gave them time to get more people vaccinated.
Dr. Anthony Fauci, the top US infectious disease expert, said they were unlikely to impose further restrictions.
In the UK, Boris Johnson introduced measures to self-isolate after arriving from abroad and to wear face masks in shops and public transport.
The rollout of Covid booster vaccines has been accelerated and all adults will now be eligible for an additional jab.
The waiting time after the second dose has been reduced from six months to three after the Government's science advisers agreed to the change.
READ MORE: Iran vs USA: Timeline of Biden fails in tackling Tehran's nuclear deal
However, the booster shots supercharge the immune response so offer the best weapon against new variants, studies have shown.