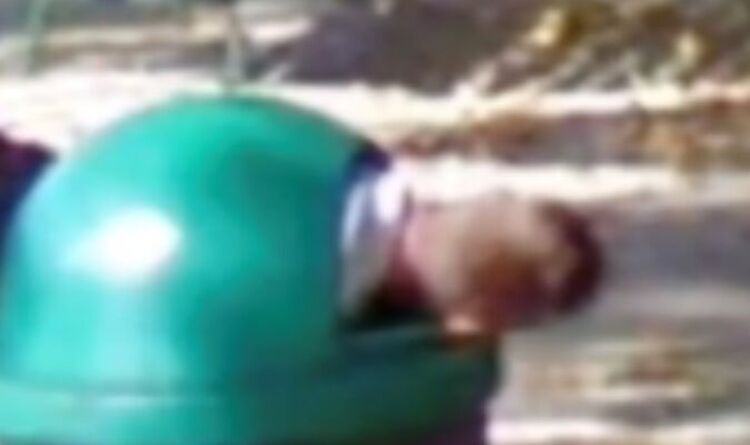 The child was snapped by the Google Maps cameras in a park in Switzerland. TikTok user, "The Google Earth Guy", was confused to locate the picture of a child's head poking out of a public bin in Parc de Valency, Lausanne.
He wrote: "I have so many questions [as] to how he got there."
"The Google Earth Guy" has amassed over a million followers, recording his entertaining Google Maps findings and posting them to the platform.
In the video, posted multiple times on the page, he zooms in on the geo-located spot in Switzerland, switching from a satellite view of the content to a focused street view in the park.
Video viewers expressed their disbelief at the find.
One user, 'memes.are.here.0', commented the child's predicament was "the true meaning of abandonment".
Another wrote he was "hiding" to avoid going to school.
Another jokingly suggested he was "playing hide and seek" in the park.
Another jested: "Maybe he got bored."
READ MORE: Police blast 'moron' drivers who ruin farmer's field after storm
In another, an inconspicuous building then turns into what appears to be a public bathroom.
As the camera turns towards the cubicle, it reveals two legs sticking up from the toilet bowl, with no torso or head in sight.
Some of the videos poke fun at the technical difficulties often humorously made by the Google mapping equipment.
One shows how the movement of a dog was caught by the camera to make its body far longer than it should be, and sporting an extra set of legs.