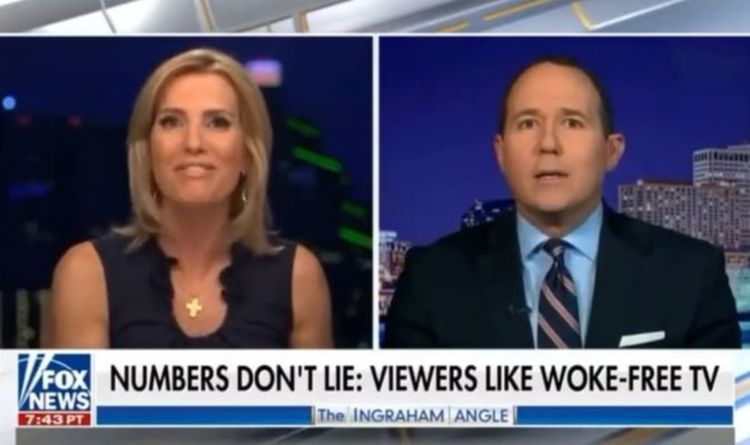 The hosts have been mocked online after the pair hilariously argued over a confusion involving Netflix's TV drama You. Laura Ingraham was presenting her opinion-based talk show the Ingraham Angle with contributor Raymond Arroyo who mentioned the popular TV show which recently released its third season.
Mr Arroyo brought up the plotline where the main character Joe, played by Penn Badgley, and his infant son contract measles from an unvaccinated family.
Mr Arroyo began: "I was watching an episode of You where measles came up."
However, Ms Ingraham was confused over what was being alluded to.
She interrupted: "Wait, wait, when did I mention measles?"
READ MORE: Lilibet christening: Charles bringing back bottles of Holy Water
To this, Mr Arroyo grew increasingly frustrated and raised his voice: "It was on You!"
Still not understanding, Ms Ingraham said: "Raymond, I've never had measles. What are you talking about? Are you stupid?"
Hoping to end the argument, Mr Arroyo says: "It was an episode of a show."
Ms Ingraham hilariously asked what was the name of the show which prompted the anguished reply from the guest: "You! It's a show called You on Netflix."
The Fox News host then asked: "There's a show called Laura Ingraham on Netflix?"
Eventually after the prolonged blunder, Mr Arroyo gave up and moved onto the next subject which was Adele: "I can't explain this to you."