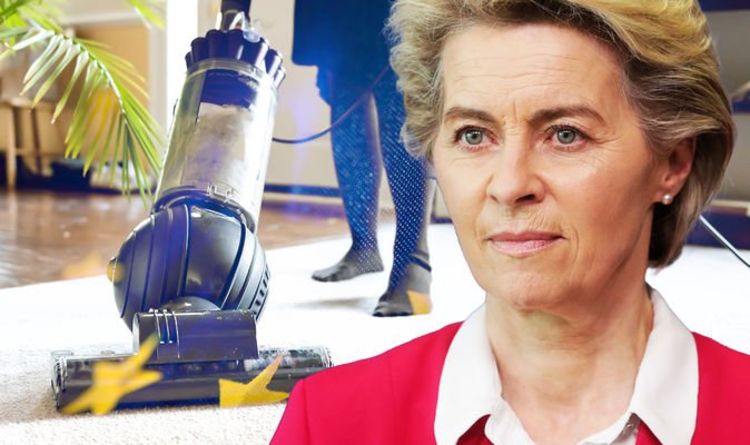 British manufacturer Dyson launched a lawsuit worth 300 million euros (£257million) following reported claims of damage. However, the EU dismissed the claim from the manufacturer for these damages in 2015. Dyson, along with 14 other co-plaintiffs, felt the EU Commission's guidelines for measuring energy efficiency restrict them from any business opportunities in the future.
The company attempted to sue the EU for 303.2 million euros worth in damages.
Despite this claim, Dyson – and the 14 other co-plaintiffs – were not due financial compensation following a ruling in Luxembourg.
According to judges in the room, the Commission did not overtly or significantly exceed the limits of its discretion.
As well as this, judges also ruled the Commission did not act in a discriminatory manner or breach the principle of good administration.
Dyson judges suggested the Commission had "passed a regulation unilaterally giving preference to traditional bag vacuum cleaners, the performance of which deteriorated when the container was filled with dust, over the applicants' cyclone technology-based devices, which maintained their performance throughout their use".
After the initial failed attempt in November 2015, the European Court of Justice (ECJ) overturned the judgement and referred the case back to the EU court.
But upon a second attempt at funding for damages, the ruling from the courts were different to the first.
The new findings stated that measurements with an empty bag, according to the new findings, do not correspond to the purpose of the guideline, to come as close as possible to the actual conditions of use.
READ MORE: Boris and Whitty slammed for 'guessing' on Omicron variant
Due to the court ruling, consumers are now suffering at the hands of the EU as energy-efficient products are no longer identifiable as new products are not allowed to have a label on them.
The Federal Environment Agency added: "Unfortunately, the EU energy label for vacuum cleaners, which allowed easy orientation, can no longer be used in sales until a new, legally compliant regulation is passed by the European Commission."
It is expected that new EU labels will only begin in 2024.
The Commission did not appeal against the verdict which was announced in 2019.
Despite a two-month elapsing period, the failure to appeal paved the way for the now dismissed claim for damages and at the same time the legal basis for the regulation for carrying out the energy efficiency tests was no longer applicable.
Additional reporting by Monika Pallenberg