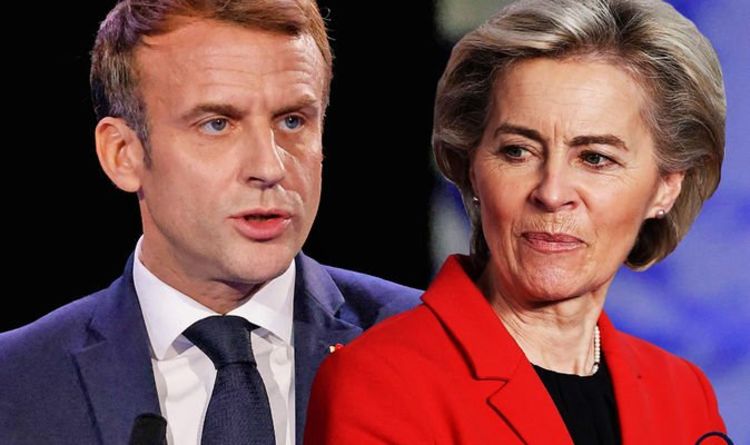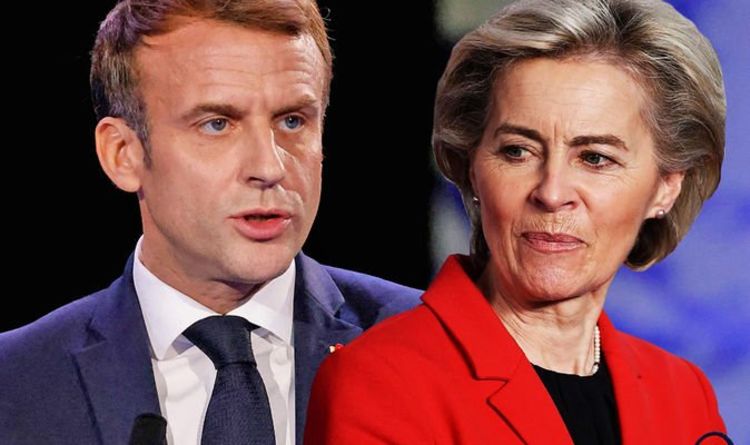 Commentators have noted the stark contrast between Mr Macron's current electoral practices and those devised by the French leader in previous years. They suggest he appears less enthusiastic than normal to defend his allies in Brussels, but only due to fears that doing so would damage his appeal at home.
The French will be tasked with electing their next president in April 2022.
Worried that the firmly pro-EU stance for which he has become known could stunt his progress in seeking re-election, Mr Macron is believed to be distancing himself from the bloc.
EU expert Mujtaba Rahman said the President would now "prefer to avoid a messy debate on existential questions about the EU".
Mr Rahman suggested this explains his "more pragmatic approach" to the ongoing row between Brussels and Warsaw.
Brussels officials were left reeling last month when the Polish Constitutional Tribunal voted to prioritise its constitution over EU law if the two clashed.
Far from pushing for a hard-line EU approach to bring Poland into line, Mr Macron has erred to the side of caution.
He said that Europe is waiting for "concrete gestures" from Polish officials in the row.
Mr Rahman goes as far as to suggest that the French President would support Brussels compromising with the Eurosceptic Government in Warsaw.
READ MORE: Azeem Rafiq apologises for using anti-semitic language in 2011
Mr Macron's hand is likely to have been forced by his opponents in France's upcoming election.
Among them, Michel Barnier has, despite his former senior position in the European Commission, argued that the EU should hand some powers back to France.
Mr Barnier recently said a "recalibration between the national and the European levels is what I want to do in France".
French officials said, if needs must, Mr Macron would be prepared to defend EU "first principles" – not the level of enthusiasm one might expect from the usually pro-Brussels figure.
The most recent polling research shows Mr Macron's approval rating in France standing at 43 percent.
More significantly, his disapproval rating currently stands at 56 percent.
Unless Mr Macron's recent actions reveal a genuine change of heart, his former pro-EU tendencies are not likely to return to the fore until France's presidential election is well out of the way.