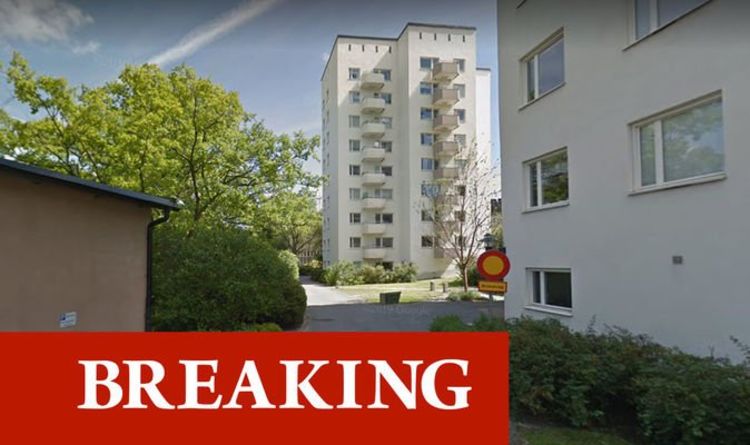 Police in Stockholm, Sweden, said they have opened a murder and attempted murder investigation. Two people have been arrested after the horrific incident.
Local reports say one died and another child is in hospital after falling from around 50ft.
Officers were called at 9.45pm local time (8:45pm GMT) after being alerted by members of the public in the Hässelby area of the Swedish capital.
Two children under the age of ten were found lying on the ground outside the block.
Both were taken to hospital by helicopter but the youngest of the two died during the night.
Police spokesperson Helena Boström Thomas said the two arrested adults – a man and a woman – had a relationship with the two children.
In a statement from Polisen Stockholm at 8:30am (7:30am GMT). They said: "One of the children has died and relatives have been notified.
"The condition of the other child is still serious with life-threatening injuries.
'The two people arrested are a man and a woman and both suspicions for both relate to murder and attempted murder."
Speaking to Expressen, a witness described the "terrible scenes" where the children were found.
The outlet reports the children's father, who is in his 40s, is alleged to have stabbed them and then himself.
Forensics officers are in the flat where blood was found and the suspects' clothes have been taken away for examination.
MORE TO FOLLOW