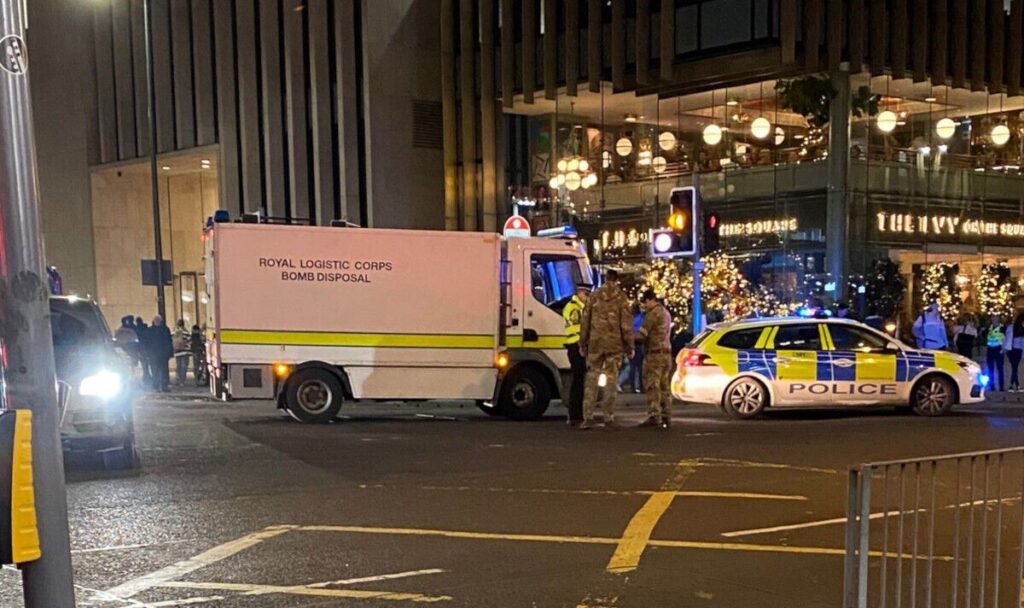 A bomb disposal unit has been called out after police locked down a part of Edinburgh city centre. Emergency services arrived at the scene following reports of a man "acting suspiciously".
A section of Princes Street, Edinburgh, has been cordoned off.
Officers described this as a "precaution".
Edinburgh Police said in a statement: "Around 5.30pm on Thursday, November 10, officers were called to Princes Street, Edinburgh to a report that a man was acting suspiciously.
"A bag was later found nearby and a cordon has been put in place as a precaution.
"Officers are in attendance and have called EOD [Explosive Ordnance Disposal]."
Photos shared online show a large police presence in the area.
Some areas around Princes Street, including St Andrews Square, may also have been evacuated, according to the National.
Holyrood Daily Political Editor Louise Wilson reported that Waverley Station has also been temporarily closed.
READ MORE: Mum's anger as daughter hates her name so much she refuses to use it
He said: "Hope all are ok."
One passer-by also shared a photo of police gathering in the centre of Edinburgh and wrote: "There's so much police in the heart of Edinburgh, and now bomb disposal.
"Hopefully it's just a scare."
Capital Scotland News reported that a 650-foot cordon has been established around the east end of Princes Street.
At 20:30 Scotrail informed residents that services resumed at Waverley.
Taking to social media, the firm announced: "Following the police dealing with an incident at Edinburgh Waverley a few minutes ago, all lines have now reopened.
"We're sorry if your service was cancelled or you've experienced a delay to your journey."
Network Rail announced at 21:00 that all train services are running as normal, but that the station can only be accessed via the Market Street entrance.