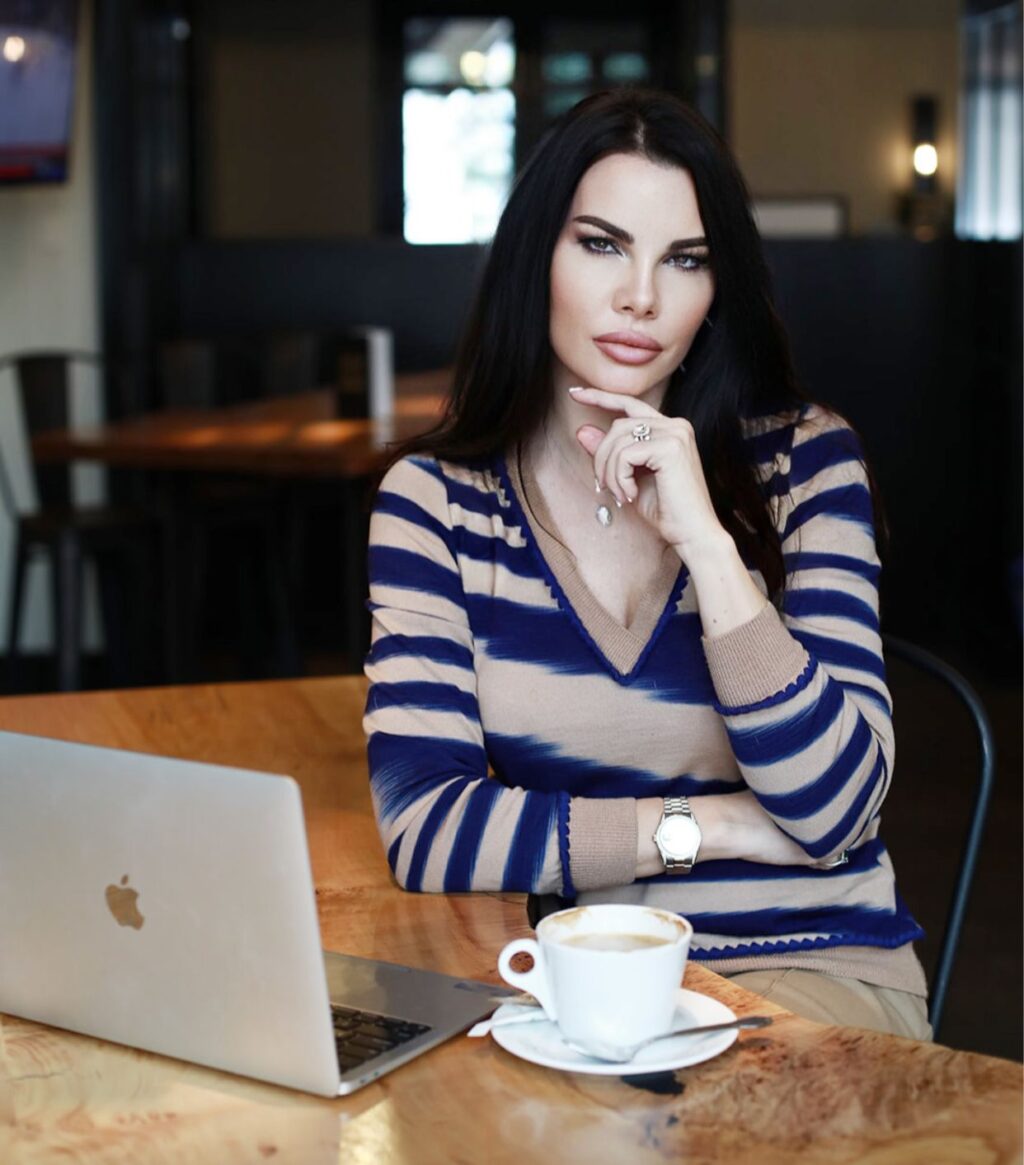 Mental health awareness is continuously being talked about in today's society, and no longer do people feel like they have to go through challenges alone. The once negative connotations of going to therapy or reading self-help books have become more normalized, and going to therapy can turn once shameful experiences into a learning experience.
Anna Parkman is an author and psychologist, from Saint Petersburg in Russia, who has studied many different areas of psychology through academia, books, courses and seminars, to get a better understanding of people's behaviors and to learn different methods that will be more beneficial to her clients to be able to help them on a deeper level. Furthermore, going through her own journey with trauma also enhanced her understanding and compassion for others.
When asked if Anna would have chosen a different career if it wasn't for her own experience with trauma herself, she says, "I don't think so. As you know I was interested in psychology from the early years because I was looking to help myself get through the divorce of my parents and all the negative consequences that come with it. At the time, I thought it helped a lot. But the subsequent not very successful experience in personal relationships brought me back again and again to psychology."
Even though she has faced many challenges along the way, it never hindered her from being able to push forward towards a successful career. The transformation the world has gone through has also opened many new ideas and opportunities, from employees becoming more adaptable to working from home and the increase in technology to stay connected.
The pandemic was a major change in Anna Parkman's career, but it didn't stop her from helping her clients. "Having lost the opportunities we take for granted, we began to appreciate life more, having received back traveling, restaurants, consent est.", Anna continues by saying, "Personally, I get great benefits from this, taking advantage of studying online from the comfort of my home. For my private practice it benefits as well, because it's common right now to have zoom meetings, and online sessions."
Anna used the techniques and knowledge she has gained from books on quantum psychology, psychosomatics, cognitive psychology, scheme therapy, body therapy, knowledge about human energy and energy parasites to inspire her book.
Apocalyptin is a fairy tale-esque novel on childhood trauma. It tells the story based on real-life experiences through the characters. Anna Parkman's decision to write a fairy-tale therapy novel brings uniqueness to the book and the healing process of breaking out of traumatic behaviors. "The therapeutic fairy tale literally uplifts the familiar system and familiar patterns. As the fairy tale plot loads new patterns without encountering the resistance of the body and brain. This is the great strength of this method of psychological therapy."
Anna Parkman wants her readers to feel connected to the characters and events. She wants her readers to feel less alone and that they can heal their trauma. Although the journey through healing, forgiveness, and self-love is not an easy one, Anna knows that taking the next steps whether it is by going to therapy or reading her book will benefit your health, well-being, and "the opportunity to manifest the life of your dreams."
When asked what was one of the ways that helped improve her mental health struggles, she says meditation. "Meditation has tremendous healing power. I practice different types of meditation daily. Control and conscious stop of the internal dialogue of the so-called emotional chewing gum is an effective tool."
Anna's final takeaway as a psychologist is to create a discussion on protective mechanisms, re-traumatization, and living in a negative cycle. She wants everyone to know that the key to mental health is transforming your life into a happy one.