Three is a trend, so the saying goes.
So news of two more big company demergers today, hot on the heels of the three-way break-up of 129-year-old US industrial giant General Electric announced on Wednesday, suggests that "doing the splits" is being looked at anew by company boards.
Toshiba, one of the best known companies in Japan, announced that it is breaking itself up – also splitting itself into three separate businesses.
The 146-year old company said one of the them would be focused on infrastructure, including products and services such as water treatment, trains, power turbines and nuclear-plant maintenance.
A second will be focused on electronic devices such as power semiconductors.
The third business, which will retain the Toshiba name, will manage the company's stake in the flash-memory company Kioxia Holdings and other assets.
The move follows an accounting scandal six years ago – after which activist shareholders urged the company to break itself up.
The measure, however, may not go far enough with those investors that had wanted Toshiba to go private.
It received – and rejected – a takeover proposal in April from CVC, the private equity group, valuing it at $20bn.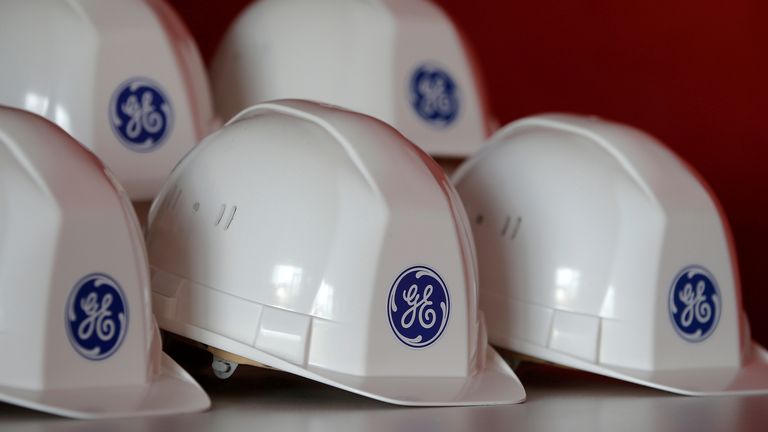 Toshiba's move attracted a good deal of interest since it has echoes of the GE announcement which, in turn, was at least partly inspired by similar moves two years ago by the German industrial stalwart Siemens.
Hot on the heels of that news came the announcement that Johnson & Johnson, the $429bn healthcare and consumer goods giant that is America's 12th largest public company, is to split itself in two.
J&J, the world's biggest healthcare company by both sales and market value, will hive off its consumer health business, the owner of brands such as Band-Aid, Listerine, Tylenol, Neutrogena and the eponymous Johnson's baby oil, into a separate company.
The core J&J business will retain the company's existing pharmaceuticals and medical devices businesses.
The consumer health business will be the smaller of the two but will still be a substantial company, with annual sales of $15bn a year, in its own right.
Like Toshiba, J&J has had a difficult few years, becoming embroiled in a costly legal battle with the US state of Oklahoma over its past sale of painkillers.
More recently it has been dogged by allegations – furiously denied – that its talcum powder caused cancer.
But Alex Gorsky, J&J's chief executive, insisted that the demerger – due to take place during the next 18 to 24 months – was nothing to do with that.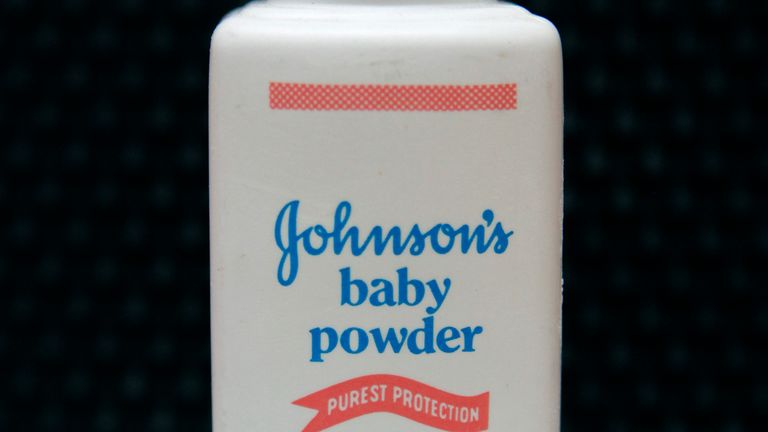 He told the Wall Street Journal, which broke the story: "The best path forward to ensure sustainable growth over the long term and better meet patient and consumer demands is to have our consumer business operate as a separate healthcare company."
As with Toshiba and GE, J&J is a stalwart of its country's business scene.
It dates back some 135 years to when three brothers, Robert Wood Johnson, James Wood Johnson and Edward Mead Johnson, launched a business selling surgical dressings, supposedly after hearing a speech by the British surgeon and pathology and antisceptic pioneer Joseph Lister.
J&J sold the world's first commercial first aid kits and the world's first women's sanitary products.
It moved into pharmaceuticals in 1959 and the more predictable cash flow from its consumer goods businesses helped finance research and development into the more up-and-down, but potentially more lucrative, drugs and medical devices businesses.
More recently, though, some investors have become unhappy at the relatively sluggish performance of the consumer goods arm.
Its sales rose by 1.1% last year while the pharmaceuticals arm grew by 8%.
Shareholders these days prefer to focus on specific sectors.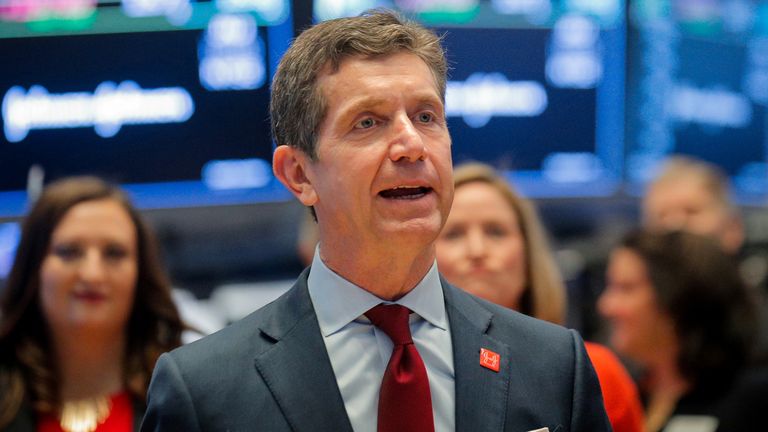 An investor in J&J seeking exposure to its pharmaceuticals business will not, necessarily, want exposure to its consumer goods arm.
Activist investors such as Elliott, ThirdPoint, ValueAct and Starboard are now mighty beasts in the investment world, unafraid to take on some of the world's largest companies.
No chairman or chief executive wants to see them popping up on their shareholder register.
Taking pre-emptive action, for example a demerger, is one way of avoiding costly, draw-out and debilitating battles with such investors.
J&J's move is also in keeping with those of other big pharmaceuticals companies.
The German drugs giant Merck sold its consumer healthcare business, which owned brands including the hay fever remedy Claritin and the sun tan lotion maker Coppertone, to Bayer seven years ago.
Pfizer announced at the end of 2018 that it was merging its consumer healthcare business, the maker of Chapstick lip balm, Centrum multi-vitamins and Advil painkillers, with the consumer healthcare arm of Britain's GlaxoSmithKline.
GSK emerged in effective control of the business and, in February last year, said it would demerge it.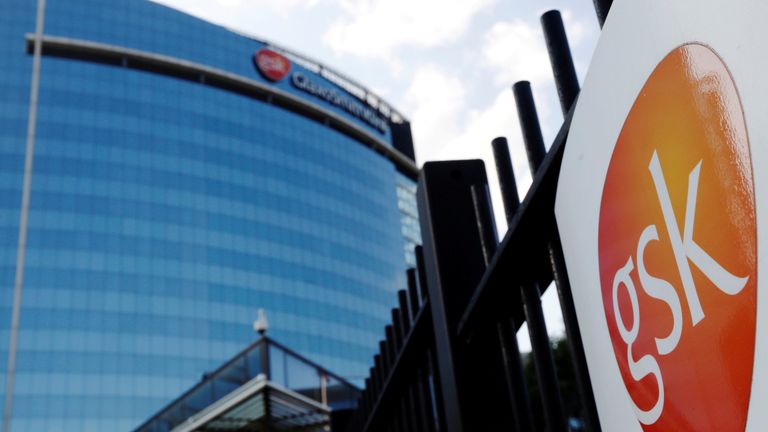 That move effectively is the road that J&J now plans to go down.
But, as with GSK, it is not without risk.
Without the predictable cash flows of consumer healthcare products, the research and development arms of the stand-alone pharmaceuticals businesses will have to be more disciplined, channelling their resources only into work where a positive outcome can be guaranteed.
It was why Sir Andrew Witty, GSK's former chief executive, always refused to break up the company.
His successor, Dame Emma Walmsley, decided something more radical was required.
Mr Gorsky, at J&J, has clearly reached the same conclusion.
One thing is clear: with three gigantic and storied companies – GE, Toshiba and J&J – all announcing break-ups within days of each other, demergers are very much back on the business agenda.