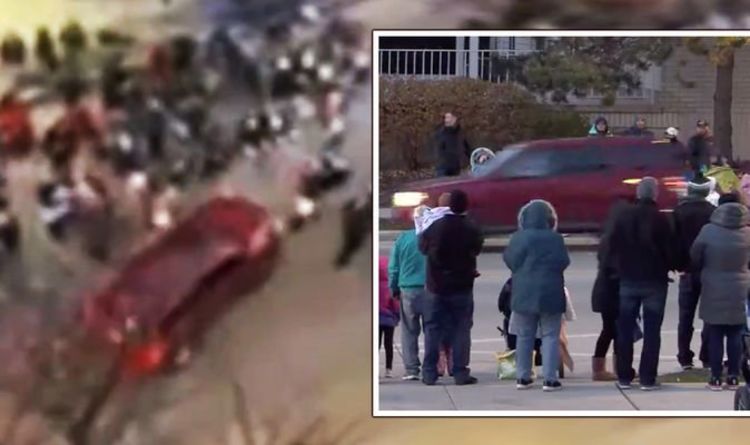 This law enforcement official told CBS News that the suspect had appeared to be fleeing a separate scene, and then ran into the parade.
Wisconsin Senator Tammy Baldwin, 59, responded to the reports by writing on Twitter: "The horrific violence at the Waukesha Christmas Parade is just heartbreaking.
"Please keep the victims in your prayers tonight."
Wisconsin Governor Tony Evers, 70, added: "Kathy and I are praying for Waukesha tonight and all the kids, families, and community members affected by this senseless act.