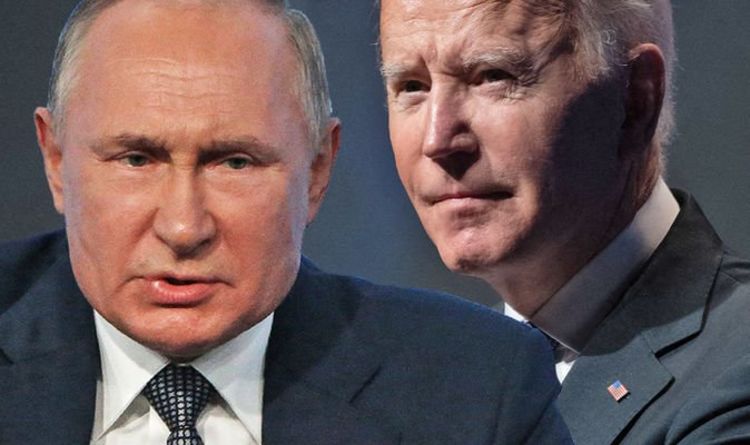 US officials are entering their negotiations with Russia with "a sense of realism, not optimism" as White House officials have been telling some reporters to hold off their reporting. Journalists have been told that they should wait until the White House confirms reports from the talks before reporting as information coming from Russia is part of the country's "playbook" to try and get an edge. US officials have also shown a reluctance to the talks being meaningful as America hopes it will be one of the first stepping stones for short-term de-escalation.
France 24's White House correspondent Kethevane Gorjestani gave an update on the talks and said some reporters have been told to hold off on their reporting to not play into Russia's hands.
She explained: "The Americans are very cautious going into these talks.
"They're also cautious about the messaging coming out of Moscow, administration officials warned multiple times to reporters to be very careful and to not fall for some of the messaging that will be coming out of Moscow.
"Saying that, basically, the Russians, that's their playbook, that's how they're going to play it.
READ MORE: Truss told to move fast and deliver on Brexit threat
"They're going to be saying that the Americans have agreed to some things and the Americans are saying do not believe anything coming out of Moscow.
"We will tell you what we have agreed to if there is any breakthrough, but be very careful as to the reporting coming out of these talks."
Reporters were told on January 8 by a White House official that "there will be no firm commitments made in these talks."
Secretary of State Antony Blinken poured cold water on any breakthrough in the Ukraine talks and said people should not expect any major agreement.
The US and Russia have gotten around the table to try and de-escalate the situation as Russia comes to the negotiations with several key demands.
Russia wants a binding agreement that prevents NATO from expanding eastwards and removes US weapons and troops from some parts of Europe.
Russia also wants NATO to deny membership to Ukraine and other former Soviet states.
Mr Blinken said: "Neither of those is on the table".
Russian Deputy Foreign Minister Sergey Ryabkov and US Deputy Secretary of State Wendy Sherman met in Geneva to discuss demands after holding a working dinner on Sunday evening.
Talks wrapped up after more than seven hours.