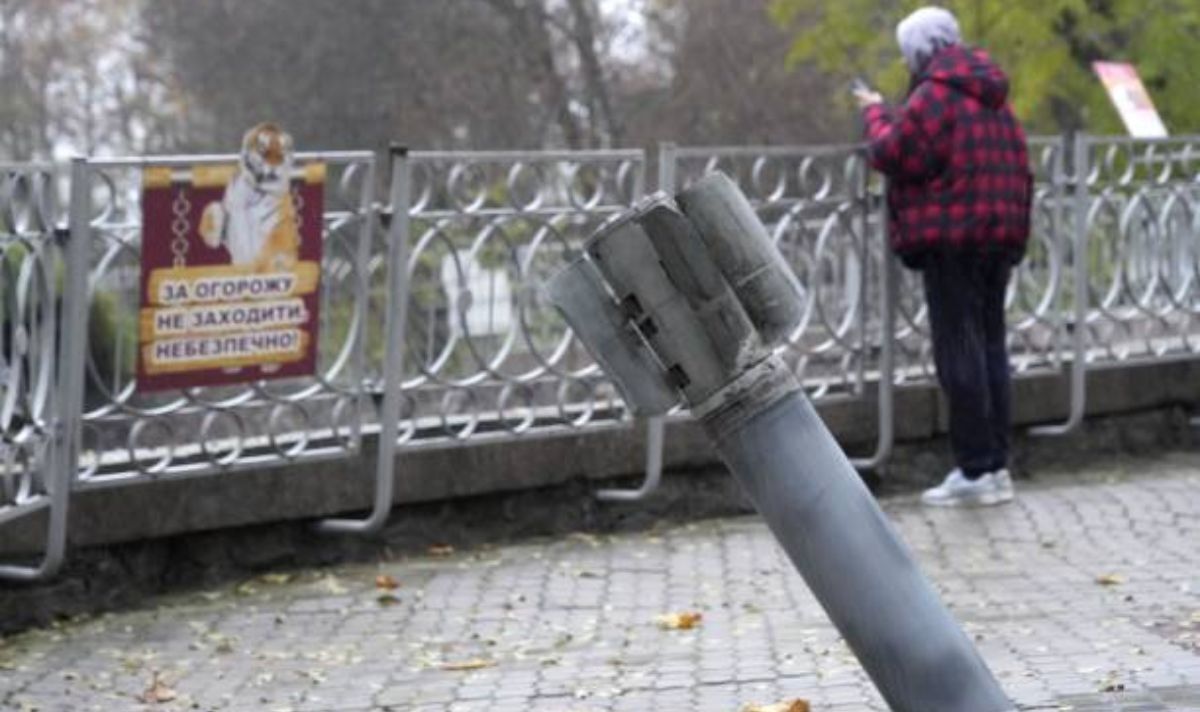 Ukraine is set to receive Brimstone 2 missiles from the UK in a move which will enable President Volodymyr Zelensky's forces to hunt down and target Russian tanks invading their territory. The missiles, which cost £175,000 each, have been loaded up onto planes at RAF Brize Norton, ready to be transported to the Eastern European country.
They come armed with laser-guided tracking systems to allow missiles to select a target, a warhead that can break through armour and movable fins to aid with steering the rocket.
Each one is 1.8 metres long and has a range of eight miles.
The Ministry of Defence announced on its Twitter page: "As part of its aid package, the UK has provided Brimstone 2 missiles, a precision-guided missile, to the Ukrainian Armed Forces.
"This aid has played a crucial role in stalling Russian advancements."
The transfer of the Brimstone 2 missiles was first reported on November 21, after the first pictures of the cargo were published online.
The UK has previously supplied Kyiv with Brimstone 1 missiles, according to reports.
The original Brimstone missile system was upgraded in 2010 to Brimstone 2 and now carries a more advanced homing head, improved modular design and airframe and updated software.
READ MORE: Sunak vows to stand up to China and Russia
They operate by tracking a laser fired by troops, aircraft or vehicles to hit their target, or they are able to choose a target from a pre-programmed list through the use of an extremely high-frequency millimetric wave radar.
The missile can then scan the battlefield and pick the most appropriate target, meaning they can avoid civilian vehicles or less important military equipment.
When guided by a laser the missiles can be used in built-up areas with precision, to minimise the potential for collateral damage among the civilian population.