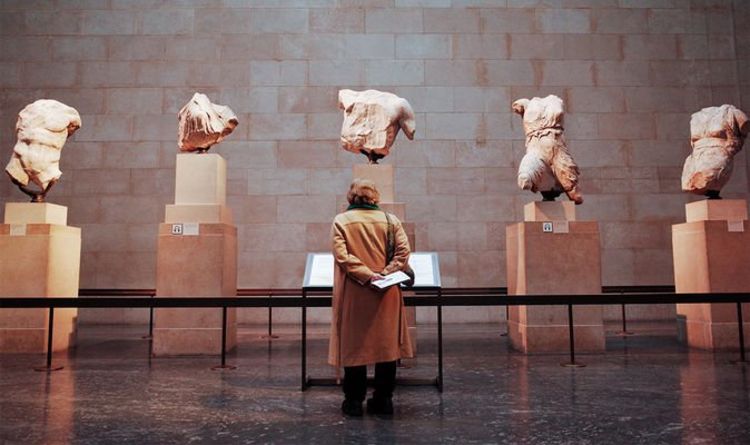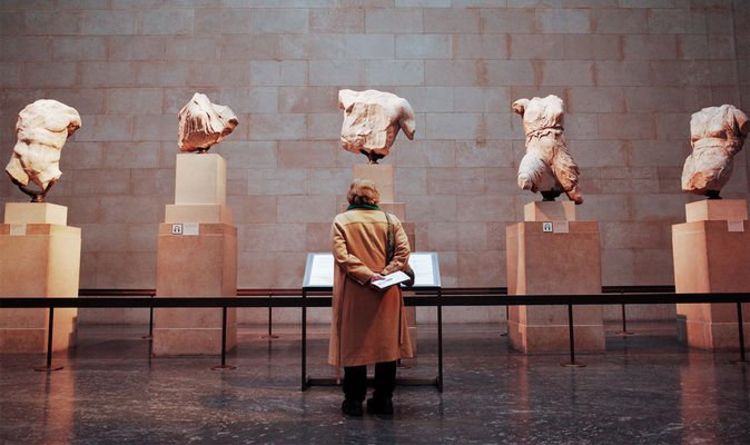 Greece has called for the repatriation of the collection of Elgin Marbles for more than 200 years – ever since they were taken from the Parthenon in 1802 on the order of Lord Elgin, Britain's then-ambassador to the Ottoman Empire. Mr Fry, who said he is "very keen" to see the sculptures be returned to Athens, has been the latest to join the debate over the home of the monumental artwork.
The actor and broadcaster suggested the marbles be replaced with a virtual experience.
He stressed that with modern technology the carvings can be replicated using lasers.
He said: "So the British Museum would have a Parthenon experience and you go in and see this fabulous technology using AR helmets or whatever you want to wear and you see how the originals were perfectly reproduced and out in place and you watch them being packed up and put on the train."
The sculptures, which sit at the London-based institution, have not been available to be publicly viewed for nearly a year due to ongoing maintenance work and the coronavirus pandemic.
The British Museum is to reopen its Greek galleries to the public on Monday, December 13.
READ MORE: Boris in lockdown warning: 'Tidal wave' of Omicron to hit UK – PM unveils new jabs plan
Mr Fry, 64, said: "I know a lot of people say 'we've looked after them' and it's certainly true we've looked after them, but it would be such a classy act.
"I promise you one million Athenians would come on to the street to welcome them.
"They mean so much to the Greeks, they are part of the nature of what Athens is."
The British Museum houses 15 metopes, 17 pedimental figures and 75 metres of the original frieze.
50 metres remain in Athens and other parts are in museums across Europe.
Then, during his visit to London, he urged Prime Minister Boris Johnson to return the priceless ancient sculptures to Greece, again presenting it as a chance for the UK to strengthen its Global Britain standing.
Mr Johnson has so far not shown signs he intends to return the Elgin Marbles.
Speaking to the Greek paper Ta Nea earlier this year, he claimed: "The UK government has a firm, longstanding position on the sculptures.
"They were legally acquired by Lord Elgin under the appropriate laws of the time and have been legally owned by the British Museum's trustees since their acquisition."
This aligns with the view outlined on the British Museum's website, which backs Lord Elgin's efforts to bring the marbles to the UK in the early 19th century: "His actions were thoroughly investigated by a parliamentary select committee in 1816 and found to be entirely legal, prior to the sculptures entering the collection of the British Museum by act of parliament."