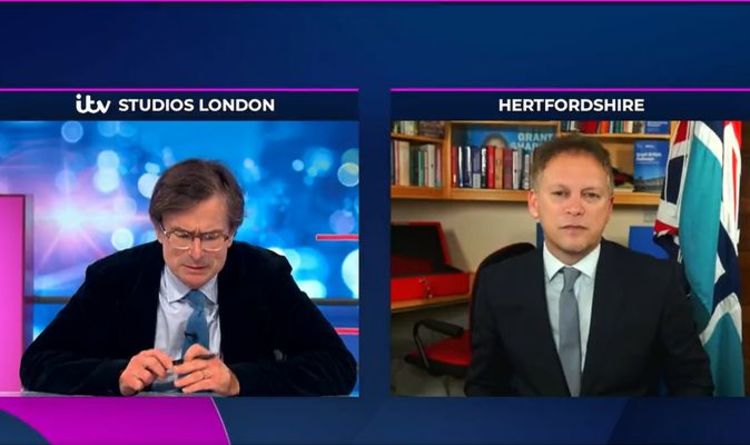 Appearing on ITV's Peston last night, the 53-year-old British politician faced the wrath of several viewers who criticised him on social media for his opinion. While talking to Peston about Christian Wakeford, Mr Shapps said: "Of course, he should submit himself to the people of his constituency.
"He has flipped away from a party that is levelling up, that is delivering, as I was describing a huge amount for Bury and in his Bury South constituency."
The MP for Bury South switched parties on Wednesday to cheers from new colleagues, but anger from the old.
Mr Wakeford said he had been considering the move for "months" and had "many sleepless nights".
But he said it was the "right thing" for his constituents, adding he would remain "a moderate and centrist… just wearing a different rosette".
The new Labour recruit, who was elected in 2019, announced his decision moments before Wednesday's Prime Minister's Questions.
Labour leader Sir Keir Starmer welcomed Mr Wakeford into the fold, saying: "History is on your side."
Reacting to Mr Shapps statements, a social media user NGD tweeted: "Unemployment at its lowest and high number of job vacancies than before Covid…erm, Brexit has left many positions available! Look at the lorry driver debacle!"
Another user, Julian Rowlands said: "Like the Tories should have called a general election when they decided the Brexit deal they'd sold the public in 2019 was actually rubbish."
READ MORE: Kate shows up for Queen as Duchess dazzles in new pictures
Twitter user, Supermario, said: "This is the same Grant Shapps who was capable of standing for 4 different political parties on the same ballot paper?? …. and each more shameless than the other!!"
The defection comes as a major blow to Boris Johnson who has been facing growing dissent from his own benches after he admitted he attended a Downing Street drinks event during the first COVID 19 lockdown.