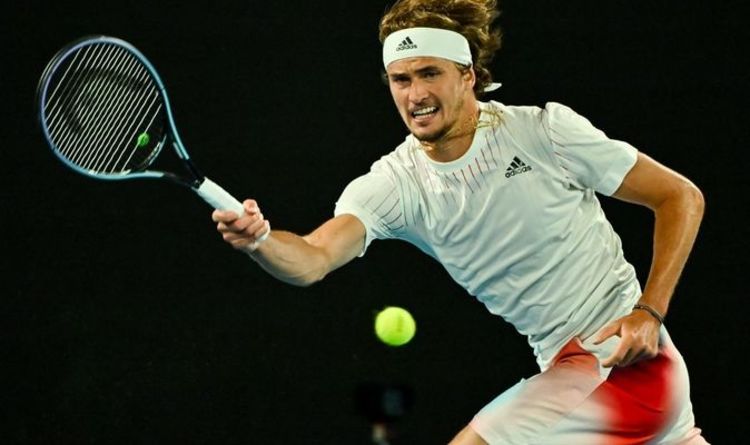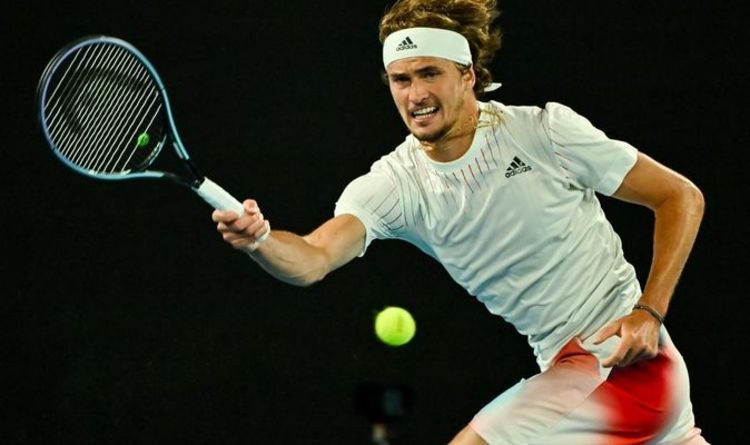 The Rod Laver Arena crowd erupted into a sea of laughter as they listened to the Australian wheelchair tennis champion Dylan Martin Alcott, 31, banter with the German tennis star, 24, despite witnessing an undesirable outcome. Mr Zverev came out victorious against Aussie John Millman in just under two hours with a 6-4 6-4 6-0 win, progressing to the third round in Melbourne.
The reigning Nitto ATP Finals champion was strong on serve throughout his one-hour, 59-minute victory, firing 14 aces and is yet to drop a set in Melbourne.
However, the Australian crowd was not left completely disappointed as the hilarious interaction between the world No 3 and Mr Alcott in an interview left everyone in stitches.
Both tennis stars were clearly in high spirits after the German powered through to the next round in straight sets as the pair exchanged jokes.
Alcott, who has won the last seven consecutive wheelchair tennis Australian Open titles, said: "Before I let you go, I've got one problem with something that you're doing tonight.
READ MORE: Andy Murray vs Taro Daniel live stream: How to watch tennis online
"It's going to come out, maybe for the French Open because that's where the physical starts."
However, in response the wheelchair-bound Mr Alcott said: "One bit of advice: skip leg day, it's overrated."
The comment was met with an uproar from the crowds who fell over each other with laughter and cheered for the victorious German tennis star.
Mr Zverev recently gained a gold medal at the 2020 Tokyo Olympics against Russian opponent Karen Khachanov.
Continuing, Mr Alcott questioned the tennis star: "Where do you keep it [your Olympic gold medal]?"
To which Mr Zverev responded: "It's actually a good question, because my brother took it for a media appearance once.
"He didn't give it back to me yet.
"I haven't known where it is for the past five months.
"Hopefully he hasn't solid it on eBay or something like that."