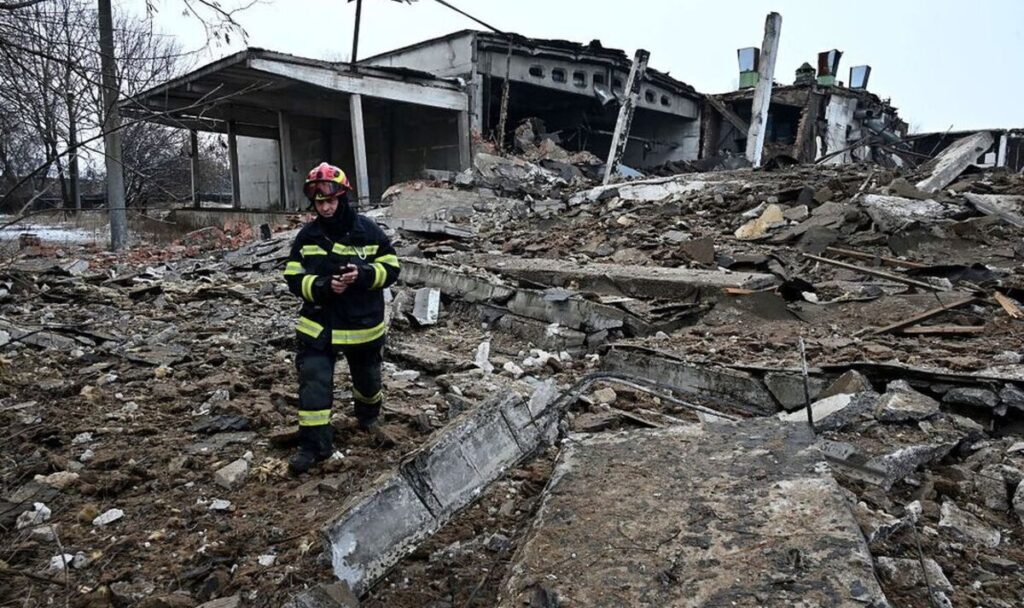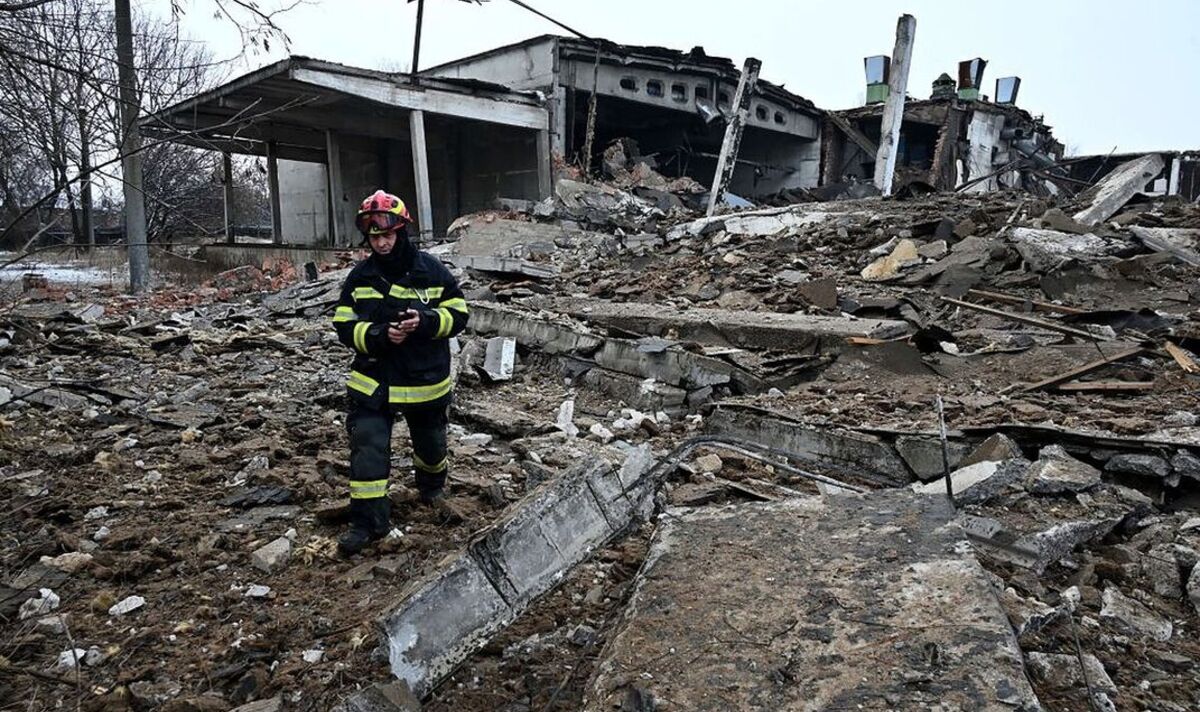 Russia fired more than 70 missiles at Ukraine on Friday, knocking out power in Kharkiv and forcing emergency nationwide blackouts according to Ukrainian officials. Three people were killed when an apartment block in Kryvyi Rih in the centre of the country was struck while another died from shelling in Kherson in the south, officials said.
Pro-Moscow officials in Russian controlled territories said that 12 people had died as a result of Ukrainian shelling.
In his nightly video address Ukrainian President Volodymyr Zelensky blasted the "rocket worshippers from Moscow" and urged NATO allies to supply Kyiv with more and better air defence systems.
Mr Zelensky also warned that Moscow still had enough missiles for several more huge strikes.
However he also insisted that Ukraine had the ability to bounce back from such attacks.
He said: "Whatever the rocket worshippers from Moscow are counting on, it still won't change the balance of power in this war."
Russia has launched missile attacks on Ukrainian infrastructure on an almost weekly basis since early October, following a series of reversals on the battlefield.
However Friday's attack appeared to be more damaging with snow and ice now widespread in Ukraine.
Ukrainian grid operator Ukrenergo lifted a state of emergency after conducting repairs.
READ MORE: Russia sends horror threat as NATO assets now 'legitimate targets'
Late on Friday Kyiv mayor Vitali Klitschko said that only a third of the capital's residents had both heat and water with 40 percent having functioning electricity.
He added that the metro system often used as a shelter for civilians remained shut down.
Mr Zelensky urged Ukrainians to be patient and urged regional authorities to try to find innovative ways to arrange emergency supplies of energy.