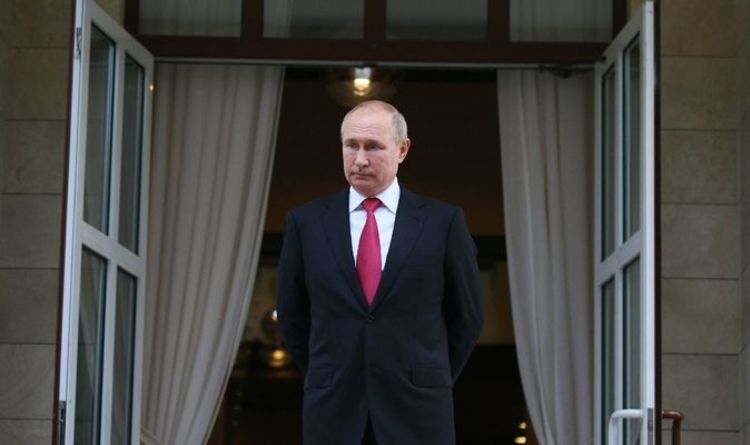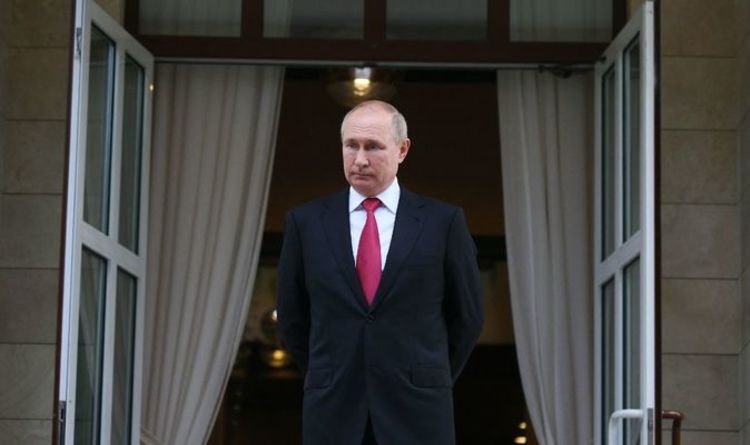 Bosnia-Herzegovina has faced new secession threats which could turn into a global crisis for the EU and the US and an opportunity for Russia and China, recent reports have revealed. Separated into two regions (the Republika Srpska and the Bosniak-Croat Federation) which share a joined army, top judiciary and tax administration, Bosnia has seen a new surge of Serbian separatists who would like to see the Republika Srpska managing its own army and judicial bodies.
Christian Schmidt, a UN High Representative in Bosnia, recently warned that the current crisis is the most serious one he has seen since the end of the Bosnian war in 1995.
The conflict was a carnage which resulted in more than 100,000 casualties.
The international community later recognised that thousands of Muslim men and boys were murdered by Bosnian Serb forces in what is known now as the 1995 Srebrenica genocide.
However, not all Serbs are willing to accept this.
To this extent, a recent law introduced by the High Commissioner's office states that anyone who denies that genocide was committed could face prison sentences.
Milorad Dodik, the Serbian leader in Bosnia's three-person presidency, labelled the new law as "the nail in Bosnia's coffin."
In a statement, he added: "The Republika Srpska has no other option but to start the dissolution."
In 1992, Bosnian Serbs wanted to create ethnically pure territories with an aim of joining neighbouring Serbia.
READ MORE: Putin 'holding EU hostage' as Russia unleashes 'coordinated' attack
"We are stuck between a rock and a hard place," a senior EU official told CNN.
"The international community cannot be seen to be victimising the Serbs, as it pushes them and Serbia further into Russia's arms.
"But the Balkans are on the EU's doorstep.
"Increased Russian influence in the region gives them another foothold and platform for influence if they want to destabilise things further."
Asked by Conservative MP Anthony Mangnall about the risks if such a conflict could spark, the British Foreign Office minister insisted the Government does already support peacekeeping forces in the Balkans.
"I am not going to speculate on what a future stabilisation or military force composition might be like, but as I have said, the Foreign Secretary will be raising this issue in the strongest terms at the Nato foreign ministers' meeting in Riga shortly," said James Cleverly.
"We do see the hand of Russia at play here and we need to work with the High Representative and our international partners to ensure that there is not a fragmentation and he is right, that it is unacceptable to deny Holocaust in whichever arena it occurred.
"But for many of us, this is the event which was a significant part of our lives.
"And it's one that we have to ensure it is not repeated."
Shadow foreign minister Wayne David also described the situation as "extremely serious", asking: "What representations has the UK Government made in China and Russia for them to adopt a more constructive attitude towards Bosnia and Herzegovina?"
Mr Cleverly reiterated the need to "work together with our international partners to do everything we can to deter that [fragmentation] from happening."
Baroness Arminka Helić, a Bosnian-born politician who is now a member of the British House of Lords and former special advisor to the British foreign secretary, said citizens in her home country fear a new violent conflict that could force them to flee.
"A further move towards secession would likely lead to a reaction," she told CNN.
"There is no way the breakup of Bosnia Herzegovina can be done peacefully."
"Dodik and his clique of secessionists and genocide deniers have been appeased consistently for 15 years by the international community," she added.
"He has been talking about — and moving towards — secession since 2006."