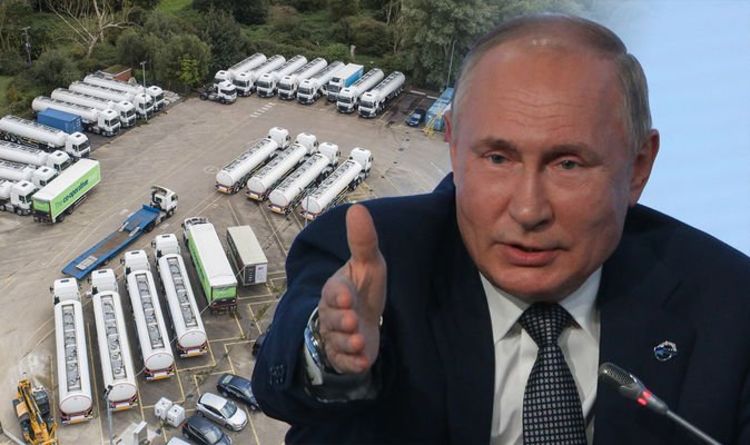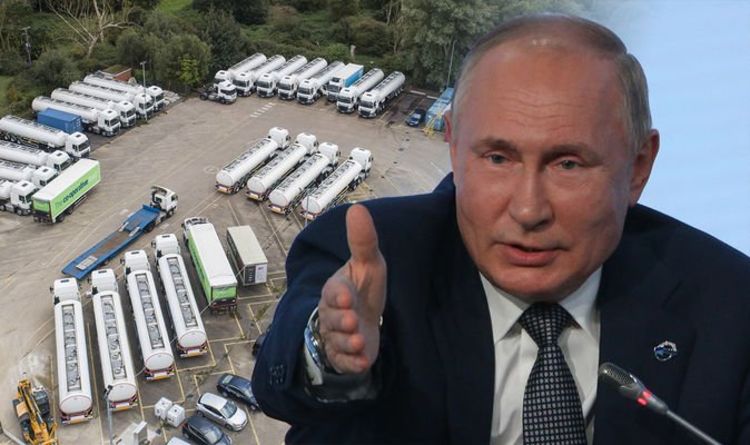 Russian gas is now no longer going to Europe, as state-owned supplier Gazprom ceased deliveries earlier this week. The company has stopped gas passing though the Yamal pipeline via Poland, and half as much is coming through Ukraine to Austria and southern Germany. The news comes as leaders fear the incoming Nord Stream 2 will put them at the mercy of Russian President Vladimir Putin.
How much UK energy does Vladimir Putin control?
Russia is a major energy supplier for Europe, with 43 percent of member states receiving supplies from the country.
But that role has long been questioned by members, who have expressed their reservations for more than a decade as Mr Putin continues to exert control over eastern Europe.
In the UK, the share of gas bought from Russia is comparatively low.
READ MORE: Putin stops gas deliveries to Europe
The UK sources most of its gas from the North and Irish seas, which account for approximately 40 percent.
The rest comes from a patchwork assortment of European providers.
Norway provides most from the continent via a North Sea pipeline, and the Netherlands and Belgium come a close second and third.
Russia is among countries that supply among the least, accounting for approximately five percent of the UK's usage.
Some leaders fear the incoming Nord Stream 2 pipeline – a new gas line extending from the Baltic Sea to Europe – will increase dependency.
The £9.5 billion project will extract oil from the Baltic Sea and transport it directly to Germany.
The new line will supplement gas already funnelled to the country via the Nord Stream 1, and plug into a wider EU network.
Additional gas will go to other EU countries such as Italy and Austria, raising fears from the US and UK – which oppose the line – that Russia could use it to weaken these countries' negotiating powers against Moscow.