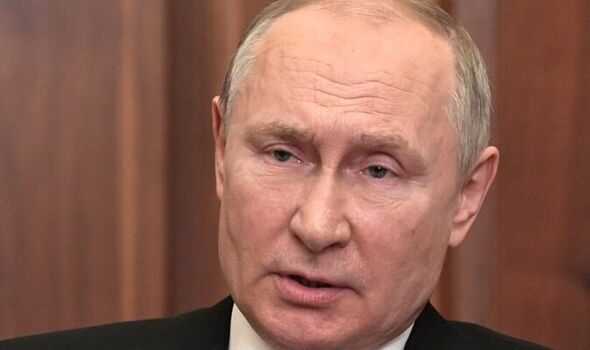 Ukraine: Putin 'has no one to tell him it's stupid' says Prystaiko
Udo Lilischkies, former director of German broadcaster ARD's studios in Moscow, brought up the possibility that Mr Putin could suffer from severe health issues. Describing the Russian president as a lonely man, he said: "After seeing Putin today, he does in fact not seem quite like he did a couple of months ago."
Mr Lilischkies, who steered the German TV station in Russia from 2014 to 2018, appeared on a political talk show — Hart aber Fair (harsh but fair) — hosted by Frank Plasberg on the channel on Monday night.
In a debate about Mr Putin's decision to recognise the rebel-held territories of Donetsk and Luhansk as independent entities, the six guests agreed the conflict in Ukraine brought "unpredictable danger" to the world.
Mr Lilischkies highlighted claims by foreign affairs specialist and academic Fiona Hill, who has in the past "pointed out Putin could potentially be ill".
Ms Hill, who served as national intelligence officer for Russia and Eurasia and senior director for Europe and Russia at the US National Security Council, is not someone who would "carelessly speculate", Mr Lilischkies emphasised.
READ MORE: World on brink of war as 'mad man' Putin branded UNSTOPPABLE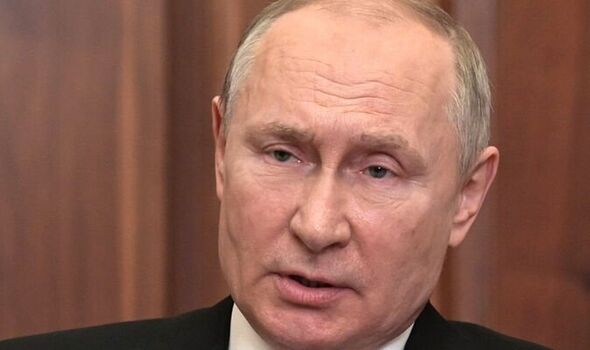 Vladimir Putin could be suffering from health issues, a Russia expert has suggested (Image: Getty)
The co-author of Mr. Putin: Operative in the Kremlin, her words "would need to seriously be taken into consideration", he argued, adding: "She speculates he is being treated with steroids.
"She also describes the increasing isolation of the Russian president, who isolated himself during the coronavirus pandemic and the apparent closely related fears. And her impression is that this man is really bitter, he is significantly more emotional.
"This is also something the Finish President has said, someone who has quite a good connection to Putin, that Putin seemed much more resolute to him than he used to. Therefore, something changed there.
"So if all of this is true, just like Hill says, it is a very depressing situation ahead of us and it could also explain why he was saying the things he said."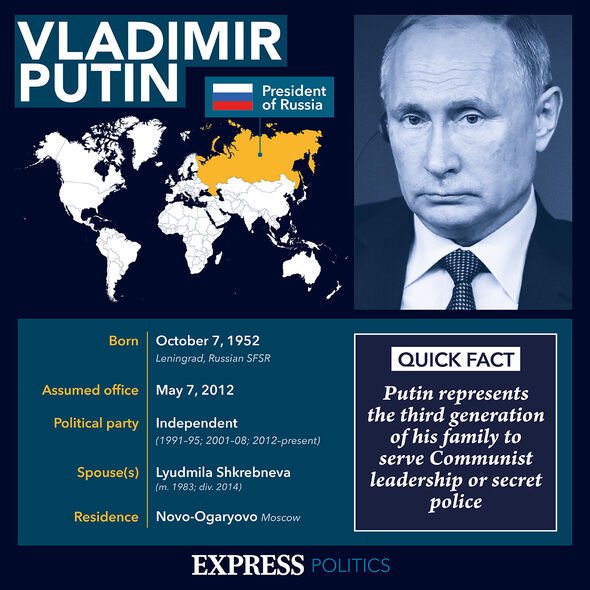 The Russian president, in power since 2012, has this week broken his promise not to invade Ukraine (Image: Daily Express)
Vladimir Putin begins to cough during conference in 2020
In 2020, several UK papers cited Professor Valery Solovei, a Russian political pundit, as saying on a Moscow radio station Mr Putin was under pressure from his entourage to step down amid rumours he could have Parkinson's disease and thus be poised to quit in 2021.
Kremlin spokesman Dmitry Peskov called the reports "absolute nonsense", adding: "Everything is fine with the president."
In his speech on Monday, Mr Putin claimed Russia was "robbed" by the collapse of the Soviet Union, that Ukraine "has never had traditions of its own statehood", and that Vladimir Lenin was the "author and creator" of the Eastern European country.
Then, implicitly warning of the invasion of the disputed breakaway territories, he said: "We've been negotiating for eight years.
"We're at a dead end."
His words broke the promise he had no intention to invade Ukraine and were followed by sending troops to the regions, which prompted packages of sanctions from the West.
In Germany, Chancellor Olaf Scholz announced the Nord Stream 2 project was not going ahead.
In the UK, Prime Minister Boris Johnson presented a "first barrage" of sanctions.
He told MPs the Government would be targeting Russian banks Rossiya, IS Bank, General Bank, Promsvyazbank and the Black Sea Bank, as well as three individuals — Gennady Timchenko, Boris Rotenberg and Igor Rotenberg — who would have their UK assets frozen and not be allowed to enter the country.
In the US, Joe Biden said sanctions are being applied to VEB bank and Russia's military bank, Promsvyazbank, which does defence deals.
All fear a further incursion is to come by the Kremlin – a move that, despite Moscow's consistent denial, is now expected by Western nations after weeks of intense yet failed diplomacy.