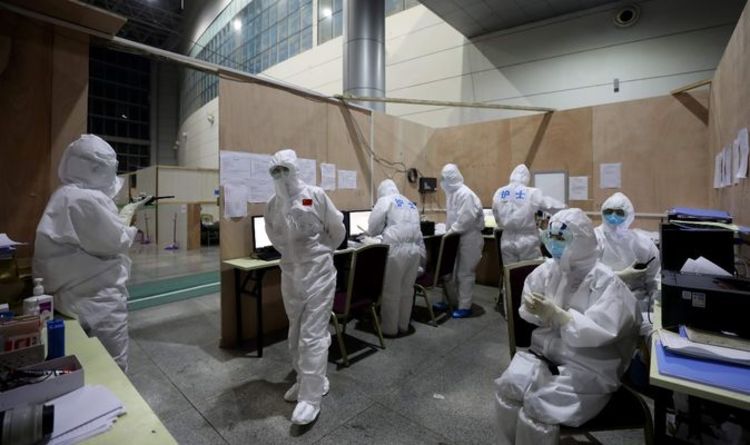 People's Daily, China's largest newspaper, sparked fears in the country with a recent tweet about the number of people in hospital with the coronavirus.

They tweeted: "The latest COVID-19 outbreak in China had infected 1,379 people in 21 provincial-level regions as of Friday evening, and over 300 confirmed cases had been discharged from hospitals, a spokesperson for the National Health Commission (NHC), said at a press conference on Saturday."
Liang Wannian, head of the expert team on COVID-19 response and disposal at the NHC, had told a press conference that China was among the top in the world for being able to control spreads of the virus in the country.
Mi Feng, a spokesperson for the National Health Commission (NHC), had outlined China's plan in controlling the virus, as they aimed for a "dynamic zero-COVID" policy in the country.
Speaking about their ability to control the virus, Liang said: "It fully proves that our epidemic prevention and control measures are effective."
He continued: "Real-world experience has shown that many countries that prematurely relaxed measures saw COVID-19 rebounds and an increase in severe cases and deaths."
Liang added that whether or not China continues with its strategy of "dynamic zero-COVID" is down to a number of factors, including global pandemic trends, mutations of the virus, the severity of the disease and vaccination rates.
Liang said: "The pandemic is evolving, so are the prevention and control strategies and measures.
"We will pay close attention to global pandemic trends, study the risk of the epidemic, accelerate the vaccination drive, and adjust the prevention and control strategies and measures in proper time."
READ MORE: Man opens up on six month aquatic affair
Non-essential shops are also closed as part of the new lockdown.
The country will also see a return of the 1.5m social distancing rule.
Mr Rutte said: "Tonight we have a very unpleasant message with very unpleasant and far-reaching decisions."
Austria has also joined the list of countries which are entering into a lockdown as cases soar across Europe.
Austrian Chancellor Alexander Schallenberg announced the country would be entering the lockdown for unvaccinated people next week.
From Monday, unvaccinated people in the regions of Upper Austria and Salzburg will face the lockdown restrictions.
The decision by the Netherlands has been slammed by hospitality chiefs in the country.
An organisation representing bar and restaurant owners said in a statement: "Hospitality businesses are again being presented with the bill for failing government policy."