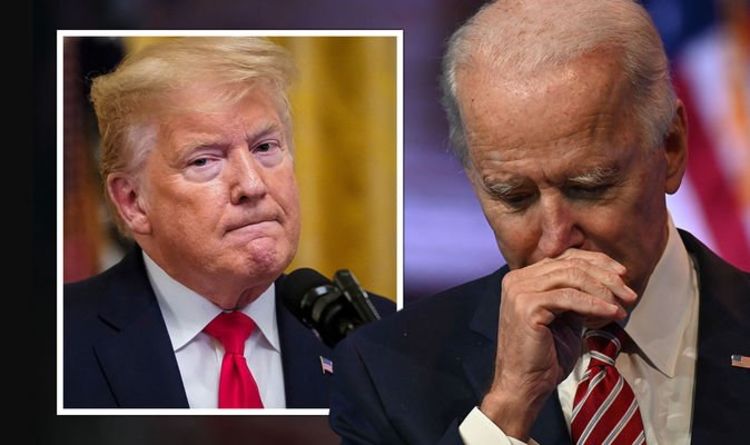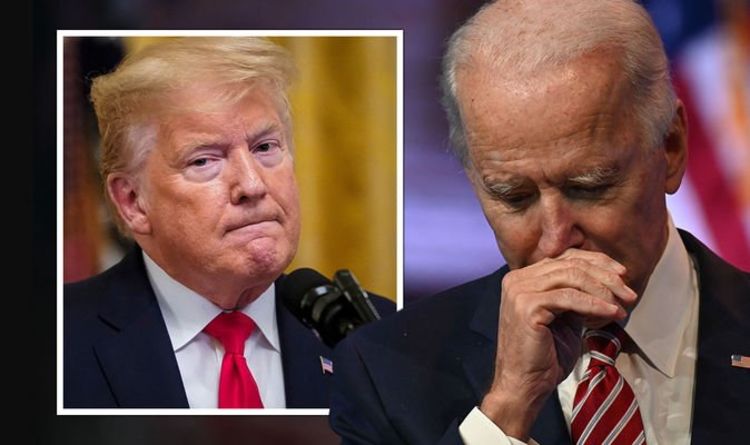 This comes as Biden is criticised for failing to patch up the wounds of Donald Trump's "chaotic" presidency – one that "ended in carnage". Embarking on his presidency in January 2020, freshly elected Joe Biden promised to bring the "elusive" but all-important "unity" back to American democracy.
He promised: "We will press forward with speed and urgency, for we have much to do in this winter of peril and possibility.
"Much to repair. Much to restore. Much to heal. Much to build."
Writing in the Telegraph, Freddy Gray and Rozina Sabur described how "nobody expected him to be a great president. He just wasn't Trump".
But, after a year in office, they condemned his lack of progress in stitching back together an America with more cracks in its walls than ever.
They commented: "One year on, Biden's solemn pledge to unite the country, from Rural Louisiana to the streets of Detroit, from the blue-collar rust belt to tech-bro San Francisco, seems long forgotten.
"The liberal media – around the world – spent four years blaming Trump for the dangerous schisms in the US.
"Today, the same commentators have fallen quiet on those same divisions, which seem to be getting wider under Biden.
"Trump is no longer in charge, but the US has not come together as promised.
READ MORE: Top Iranian Commander statue set on fire
An average score of RealClearPolitics polls show that just shy of 54 percent of Americans disapprove of how Mr Biden has handled his time in the Oval Office, says the Wall Street Journal.
Another CNBC/ Change Research poll released this week shows a similar picture, citing a 56 percent disapproval rate, key points of contention being the economy and the COVID-19 pandemic.
This is his worst score to date in approval polls since he assumed the presidency.
His approval rating has been slowly slipping throughout the last year, the poll detailed.
He now sits at 44 percent, which is two points less than his September score and significantly less than the 51 percent he clinched last April.
Economic worries weighed heaviest on Americans, as almost every single demographic pinned it as their primary issue.
This crossed gender, age, racial and educational demographics.
It hardly bodes well for the midterm elections fast approaching in November.