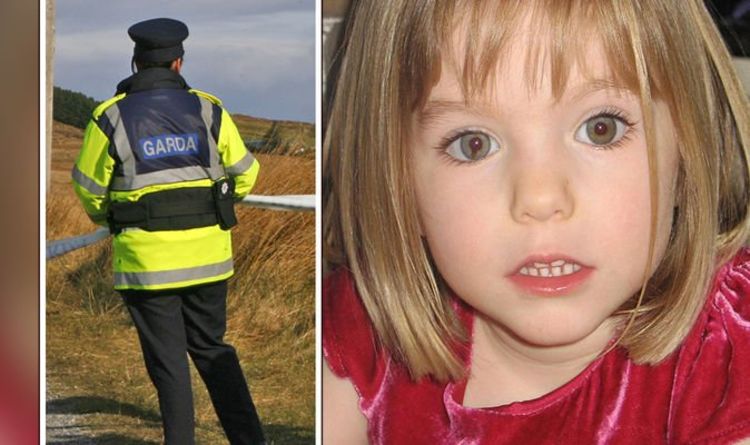 Officers were said to have raided a remote house in County Donegal following a tip-off recently. However, when they entered the property, they found a large picture of the missing child hanging on a wall in the house.
According to the Irish Mirror, the Gardai contacted Interpol over the discovery.
A source told the paper that they had then checked to see where the man in Donegal had been at the time Madeleine went missing in 2007.
Her disappearance in the resort of Praia da Luz in Portugal sparked one of the largest missing persons investigations ever.
However, no trace has ever been found of the child.
"We had to make all the relevant checks but are satisfied that this man had nothing to do with that particular case."
The Irish Mirror said that a genuine reason for the picture of the missing child being in the house had been given by another person.
The police did remove a number of items from the house following the raid, including a laptop, it said.
A man had since appeared in court.
To this day, Madeleine's whereabouts remain unknown.
However, last year, German prosecutors said they assumed the girl was dead.
Madeleine was on holiday with her parents, Kate and Gerry McCann and her siblings when her disappearance had occurred.
She and the other children had been left asleep in the couple's ground-floor apartment on May 3 that year.
Her parents checked in on the children throughout the evening, until Kate discovered Madeleine was missing at around 10pm.
May 12 this year would have been Madeleine's 18th birthday.
Her parents issued a message on what would have been their daughter's first day of adulthood.
They said: "We love you and we're waiting for you and we're never going to give you up."