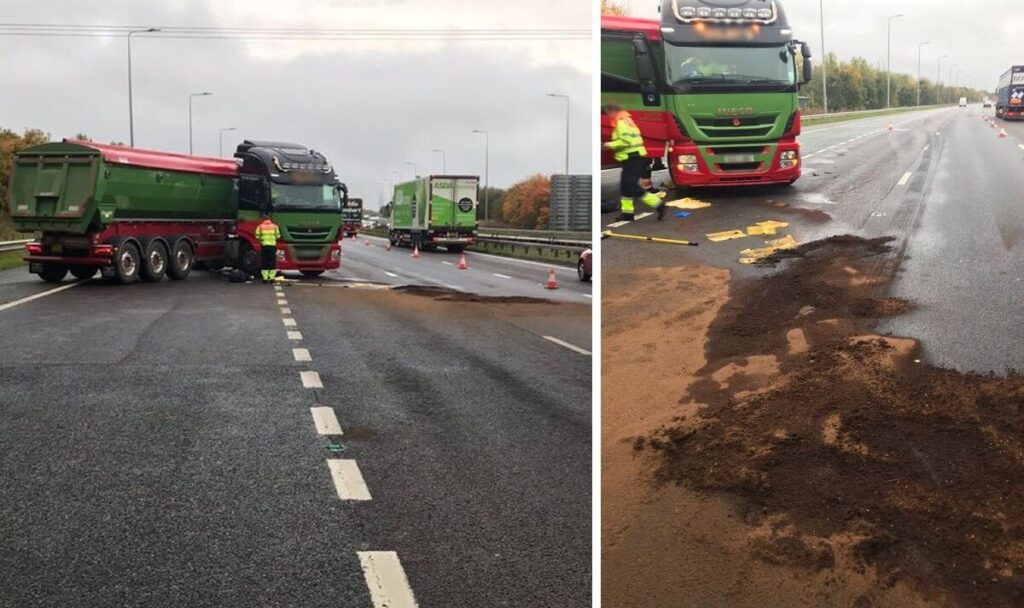 Commuters face severe delays on the M62 as National Highways assess whether part of the carriageway may have to be resurfaced following a major oil spill near Huddersfield. The diesel spill, caused after a lorry crash, left motorists queuing for around seven and a half miles on approach.
Delays are expected to last throughout the afternoon and evening as reports suggest motorists could spend as long as an hour waiting in traffic.
The incident is believed to have happened around 8am this morning (Monday 24 October) on the westbound carriage near Huddersfield J24.
At time of writing, the initial cause of the crash is unclear.
Due to the slip hazard for motorists, two lanes were closed while emergency services assessed and removed the issue.
READ MORE: Mystery of more than 50 'sightings' of ghostly British bride
"We're assessing whether resurfacing is required.
"There's an hour delay on approach with 7.5 miles of congestion."
They later added: "This incident is likely to continue throughout this afternoon into the evening."