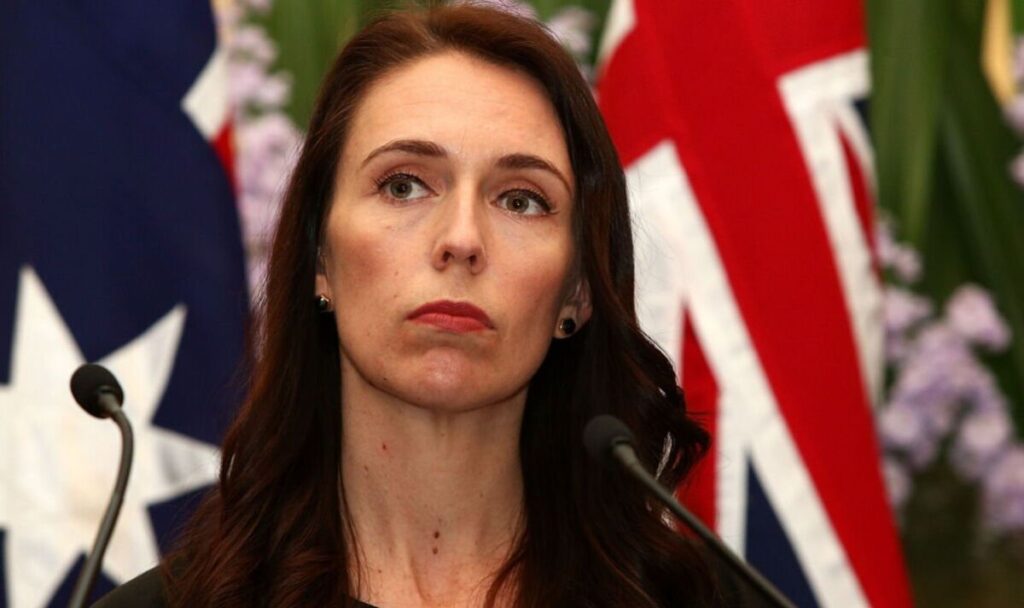 Jacinda Ardern has been dealt a major blow as National Party support in the opinion polls continues to surge. Ms Ardern, who was first elected as New Zealand's Prime Minister in 2017, previously saw her popularity increase during the coronavirus pandemic.
However, support for the Kiwi Labour leader is down to 29 percent, marking her worst approval rating since entering office.
The latest 1News/Kantar poll also revealed that Christopher Luxon's National Party has opened up a five-point lead over Labour in the primary vote.
Minor parties have also witnessed a boost in support.
ACT, which is considered a right-wing and libertarian party, registered 11 percent.
JUST IN: Hungary splits bloc as VDL cuts funds short for Orban over EU rule-of-law row
Ex-Deputy Prime Minister Winston Peters was also given a polling heave as support for New Zealand First reached four percent.
New Zealand's Green Party also hold a steady nine percent of the vote, according to the survey.
Sky News Australia has claimed that the opinion poll could see Ms Ardern's Government lose its majority.
Labour was forced to rely on support from New Zealand First from 2017 to 2020.
Recent changes in public mood appear to reflect growing frustrations about the cost of living, rising interest rates and a surge in crime.
A stabbing of an Auckland dairy worker in Ms Ardern's Morningside constituency sparked protests last week as demonstrators expressed concerns about the link between inequality and crime.
Ms Ardern acknowledged it was a difficult time to govern but she and Labour had "experience of tough times".
She added: "You see us as a government coming forward with ideas and proposals to take on those challenges.
"Contrast that to the alternative – the Opposition has not produced those ideas.
"Our job is to crack on because we have the privilege of governing, and that is what we're doing."
National leader Luxon, who formerly headed up Air New Zealand, added: "What they can see is a government that's just not getting things done.
"This is a fantastic country, we have great potential, we have great opportunities ahead of us but we're just not realising them, and that's what Kiwis are very frustrated about."
Ms Ardern will face her next electoral test on December 10 in Hamilton West's upcoming by-election.
Hamilton West has been something of a swing seat in recent elections, having voted for the largest party in all nine elections since 1996.