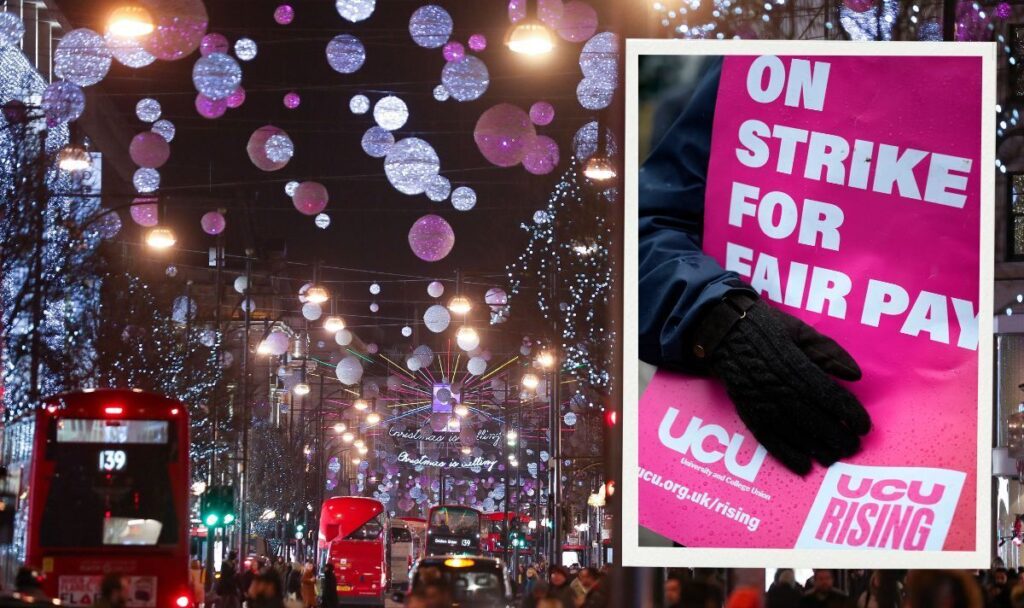 Amongst those striking wil be rail workers, health workers and postal workers as well as security guards, driving examiners and rural payment officers. More strikes are to also follow as the union which represents civil servants is confirmed to also strikes but the date is yet to be determined.
On Wednesday, the Royal College of Nursing announced they will stage their biggest walkout ever, and up to 100,000 nurses will be striking on December 15 and 20.
Ambulance staff also announced they would be holding strikes for the first time in 30 years.
On Tuesday night GMB, the largest union to represent ambulance staff, and Unison, which represents them, as well as porters and cleaners, announced 80,000 of its members had backed taking industrial action, but the date of the strikes is yet to be confirmed.
It is understood that around 200,000 health workers have backed strikes and will likely be participating in industrial action this December.
A spokesman for the Government said: "[We] have repeatedly called for unions and employers to keep talking and come to an agreement, rather than take pre-emptive industrial action.
"We recognise that these are challenging economic times but pay settlements must be affordable and fair for both workers and taxpayers."
During Prime Minister Questions this Wednesday, Prime Minister Rishi Sunak accused Labour leader Keir Starmer of "listening to his union paymasters."
Mr Sunak added: "If he really wants to support working people, maybe he should get off the picket line and end the strikes."
Andrea Leadsom, the former business secretary and Conservative MP, called on both ministers and union leaders to negotiate to avert strike action before it affects millions of households.
She said: "The burden on working people from the rising cost of living is incredibly tough, but strike action that will cause misery to millions and put even more pressure on services is not the way out of this.
"The Government and unions need to work together to find a compromise that keeps services running."
READ MORE: Fleetwood Mac's Christine McVie tragically dies age 79
Small businesses, which Mr Sunak have called the "backbone of our economy" are likely to be hit extremely hard by the strikes during the Christmas period.
Pub owners have warned that waitstaff who rely on tips over December may suffer due to Christmas parties being cancelled due to rail strikes.
More than 40,000 train workers represented by the RMT union will be striking for a 48-hour period on December 13 to 14 as well as on the 16-17.
Tina McKenzie, who is the policy and advocacy chair of the Federation of Small Businesses (FSB), said: "Small businesses are already in the middle of a cost of doing business crisis, coming up against surging energy costs, rampant inflation, high taxes, and consumers cutting back.
"Disruptions to transport networks and delivery and retail services add to the burden of small firms."