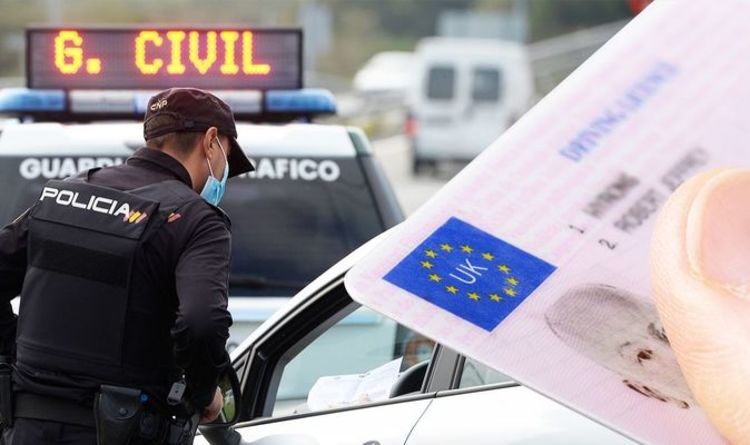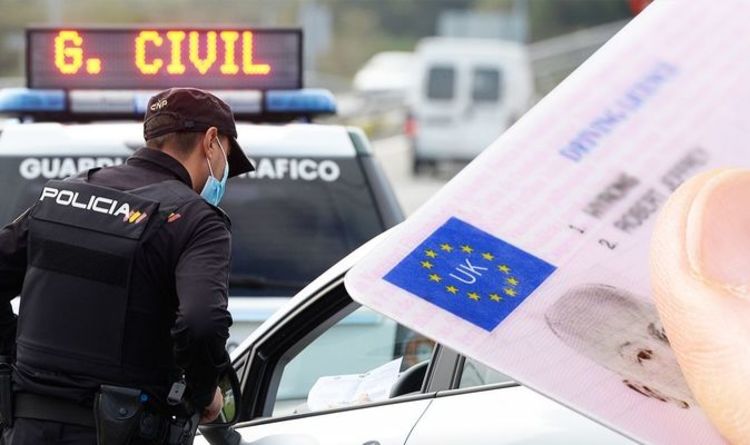 After the UK left the EU last year, British expats in Spain were reminded to exchange their UK driving licence for a Spanish one. Non-EU citizens residing in Spain for at least six months are required to make the switch with their licences. After the UK left the EU, the Spanish Government set a deadline after which UK licences would technically become invalid. The original date was June 30, before an extension was secured until October 31 – this Sunday.
However, with just days to go, another extension has been agreed between London and Madrid until December 31.
This means that UK licence holders who live in Spain can continue driving legally in the country until the end of this year.
If expats do not meet this deadline, they will have to retake their driving test in Spain.
The British Embassy said in a statement on Monday: "The Spanish Government has announced that valid UK licences will continue to be recognised for driving in Spain until December 31, 2021."
Maura Hillen MBE, who has lived in Spain for 14 years, told Express.co.uk that the "clock is ticking" for Britons who need to exchange their licences.
JUST IN: Why Germany is deafeningly silent on Europe's energy crisis
The Irish expat, based in Albox, southern Spain, is the spokesperson of the property association, 'Abusos Urbanísticos Andalucía No' (AUAN), and was previously the group's President.
Speaking before the latest driving licence extension, she said: "The clock is ticking a bit on that.
"Because at the end of the month if you're already resident, you should have exchanged your licence or else you're going to have to sit your licence again.
"So, there is a lot of uncertainty about that and many people are very unhappy at the thought of having to at the age of – in this area – 50-plus, having to redo your driving test.
"And it's all the more complicated for example, if your British licence says that you can drive trucks or you can drive vans or a motorbike."
The British Embassy has also said that negotiations with the Spanish Government about the long-term arrangements for the UK driving licence exchange are continuing.
In a statement it said: "We understand the uncertainty around this issue is unsettling.
"If you want to take action now, you could, if you wished, apply for a Spanish licence. This includes taking both a practical and theory test.
"We are aware that there are currently waiting lists to get a test appointment in some areas."
Ms Hillen stressed that, despite Brexit, British people should have already exchanged their licences if they were living in Spain.
She said: "It's always been the case if you were living here that you should exchange your driving licence after a period of time.
"That wasn't enforced, but now with the new visa requirements etc, I suspect it will be enforced for non-EU drivers.
"It probably always was enforced for non-EU drivers, but nobody noticed until Britain left the EU. That's a problem."