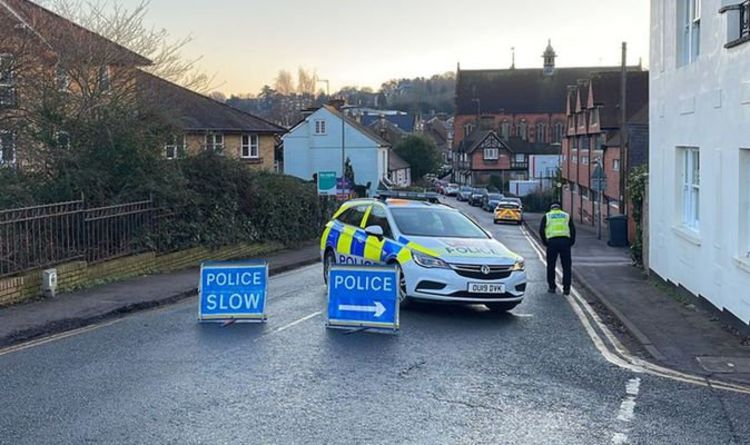 Herts Police responded to an incident at the fire station in Castle Street. They put a massive 50-metre cordon in place around the building and several nearby roads. Nearby residents were evacuated from their homes. They were reportedly told earlier it wasn't clear at that time when they will be allowed to go back in.
The cordons were in place on Chapel Street, at the junction of Station Road and Castle Street, and where Chapel Street meets Castle Street.
Their cars were located near to Mill Street and are directing local traffic away from the scene.
Herts Police wrote on Twitter that a "suspected historical explosive device" was brought to the fire station.
They had urged people to avoid the area in question and find alternative routes.
The force wrote on Twitter: "A 50 metre cordon is currently in place around the fire station in Berkhamsted, after a suspected historical explosive device was brought to the premises.
"We are asking people to avoid the area and find alternative routes while we wait for EOD personnel to attend the location."
Residents who are further away from the scene had been told to stay indoors by police, HertsLive has reported.
Berkhamsted Boys School was also opened up its common room to those people who had been evacuated and couldn't return to their homes because of the massive cordon that had been put in place in Castle Street.
READ MORE: 'Boris must go!' Britons rage at Boris over Brexit fishing move
Herts Police wrote on Twitter: "The incident at the fire station in Castle Street in Berkhamsted has now been resolved.
"The cordon has been lifted, roads opened and residents can return to their homes.
"We would like to thank everyone for their patience and understanding during this time."