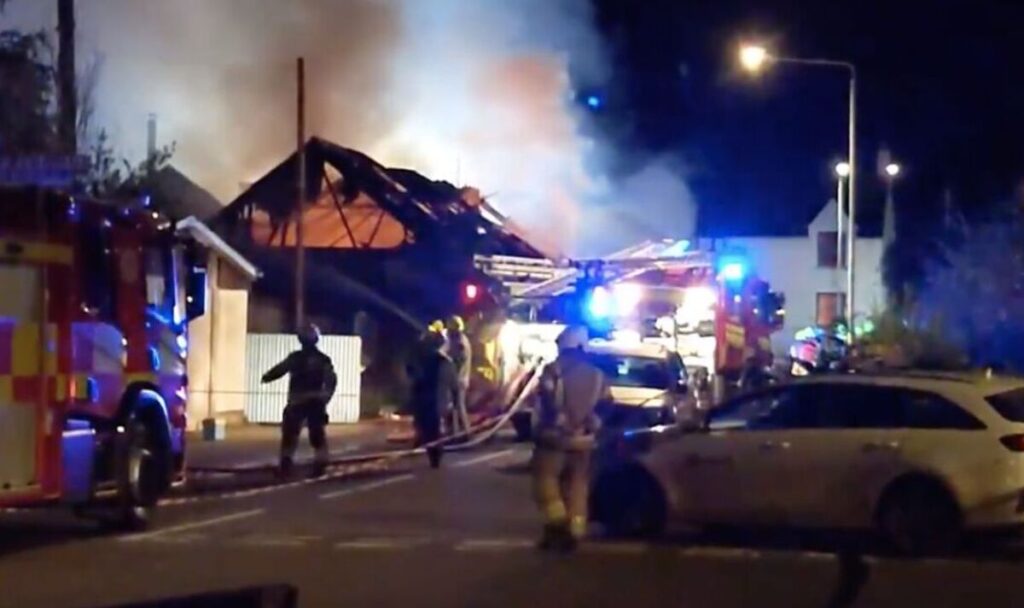 The fire brigade were called to Emma Street in Perth and Kinross on Friday evening to reports of a fire at a commercial building which is thought to be a laundry shop.
An eyewitness told the Scottish Sun: "This is a laundry business that has been in the town for many, many years.
"This is one of two sites in the town. The other one is a leather cleaning business doing work through a large national supermarket chain.
"The fire has pretty much destroyed the laundry building with flames through the roof end-to-end."
According to the eyewitness: "Upon arrival of the fire service, even with the fire station being nearby and the first two fire engines from Blairgowrie being promptly on scene, other fire engines followed on from nearby towns as backup and for safety purposes.
"The firefighters were wearing PPE and compressed air breathing apparatus when combating the fire.
"The police closed all the roads leading to the laundry which is over a century old. A very large crowd watched due to its location in the middle of a housing estate."
In a statement from Scottish Fire and Rescue Service, "nine appliances are currently in attendance."
MSP for Perthshire North, John Swinney took to Twitter to comment on the event.
Mr Swinney said: "Deeply concerned about the news of a serious fire at the long-standing Blair's laundry in Blairgowrie.
"Hope everyone is safe and thanks to @fire_scot @PoliceScotland for their work tonight."
MORE TO FOLLOW…