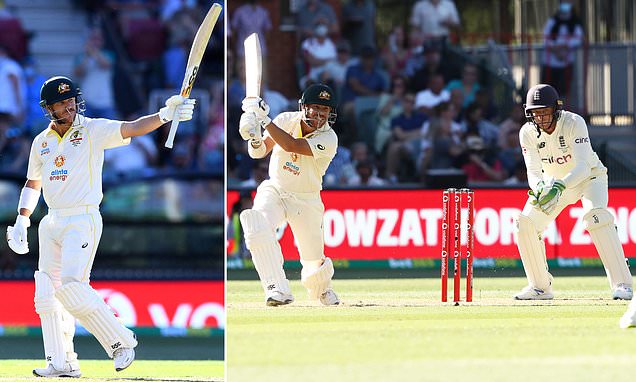 England will hope a new Ashes Test brings better fortune as they look to bounce back from their defeat in Brisbane last week.
They started the day well in Adelaide as the returning Stuart Broad took the wicket of Marcus Harris thanks to a blinding Jos Buttler catch down the leg side.
But David Warner and Marnus Labuschagne staged a fightback for the hosts to recover well before lunch despite England's disciplined bowling.
Follow Sportsmail's WILL GRIFFEE for live coverage as the second Ashes Test gets underway, including build-up and over-by-over updates.