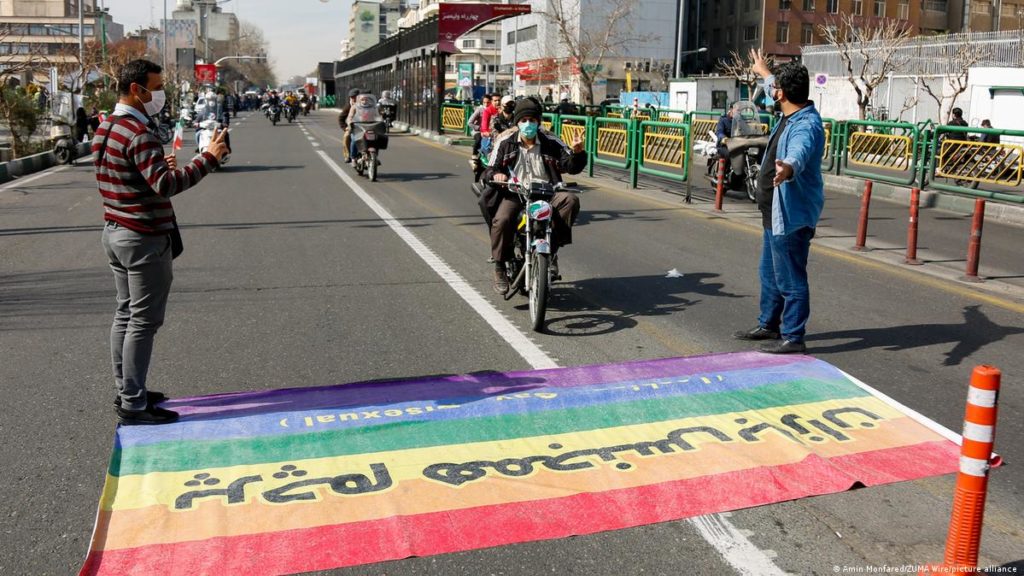 Author: Farzin Vajihi
People who identify as lesbian, gay, bisexual, or transgender (LGBT) in Iran get subjected to various forms of violence, discrimination, and human rights abuses. The state's persistent prosecution of consensual same-sex activity, limitations on communicating about same-sex behavior, and tight laws on transgender people's entitlement to legal recognition are all primary causes of the transgressions. Because of these written laws and the stigmatization that comes with them, LGBT people's fundamental right to life is jeopardized, as is their right to live free from violence and discrimination. Besides, they violate their rights to be free from arbitrary arrest and imprisonment, freedom of expression and association, access to justice, and access to medical treatment.
The LGBT community has to deal with the state randomly arresting and jailing them because of unfair laws. LGBT people have to undergo anal examinations, which science considers torture or other harsh, brutal, or humiliating treatment, to prove their sexuality in court. Iranians who identify as LGBT have reported attacks, assaults, rape, and verbal abuse by family members because of their sexual orientation. They also get subjected to torture, physical assault, and sexual assault by law enforcement officials. The vast majority of these violations are still not reported because individuals are still terrified of repeatedly getting harmed by the persons they notify about the abuse.
LGBT people in Iran have their human rights violated by private groups in many places, such as the workplace, the classroom, the home, and the community as a whole. The LGBT, who are offenders due to their sexual preference, face abuse and violence in both the domestic and social domains due to discriminatory practices and laws against those professing to be homosexual and government-subsidized publicity against homosexuality.
Freedom of speech, association, and gathering are severely limited for LGBT people in Iran. One of these rules is that they cannot participate in online discussions or activism. Another is that they cannot use their clothes to show who they are. They opt to escape and search for refuge in other nations because of discrimination and human rights abuses in every aspect of their lives. Nevertheless, they continue to face discrimination and abuse while their asylum applications are being processed.
The fact that same-sex consensual activity is outlawed and the Iranian government tolerates hate speech makes it more difficult for LGBT people to feel safe. It also validates government and private individuals' discrimination and violence against people based on their perceived or real gender expression, gender identity, and sexual orientation. Based on that, LGBT people are subject to abuse at the hands of the police and courts, violence in the home, sexual assault, discrimination in the workplace, and bullying and abuse in schools.
There have been hundreds of individuals put to death as a direct result of Iran's sodomy laws since the commencement of the revolution in 1979, according to human rights and LGBT rights organizations. Sodomy cases are hard to find facts about, and it is hard to guess how many people died, especially if they were killed for being homosexual with someone else's permission. Charges for non-sexual drug crimes, political offenses, and non-homosexual drug offenses are sometimes combined with charges for sexual assault, rape, and non-gay homosexual activity. People are afraid of being judged and criticized in public, and families are scared to give information that is true and can be defended. Because of this, trials are often held in private settings.
The LGBT community faces challenges in obtaining health care. Because Iran's sexual health facilities are closed, it is difficult for LGBT people in Iran to get tested for STIs and find providers they can trust with their LGBT status. Dr. Arash Alaeiwas one of the first physicians in Iran to specialize in HIV/AIDS treatment. Between 2008 and 2011, he served time in prison for "communications with an enemy government," According to him, even when discreet sexual health treatments were offered, many LGBT Iranians were unable to use them since it is against the law to discuss same-sex sexual behavior. Dr. Alaei thought that as many as 70% of people with HIV were not being diagnosed or treated.
In Iran today, some of these rules can seem beneficial at first glance. The LGBT community, for instance, is legally acknowledged as long as they agree to have surgery to alter their sex. This is a rule for them to get legal recognition. It also allows homosexual men, transgender males, and men who have sex with other men to get out of military duty by claiming they have a "behavioral disorder." However, they must be able to provide evidence that they are gay or transgender. According to Human Rights Watch, these rules may benefit or even help some individuals. Still, their primary goal is to control and compel others to obey and follow them. They harass, attack, blackmail, extort, and torture members of the sexual minority community even more often.