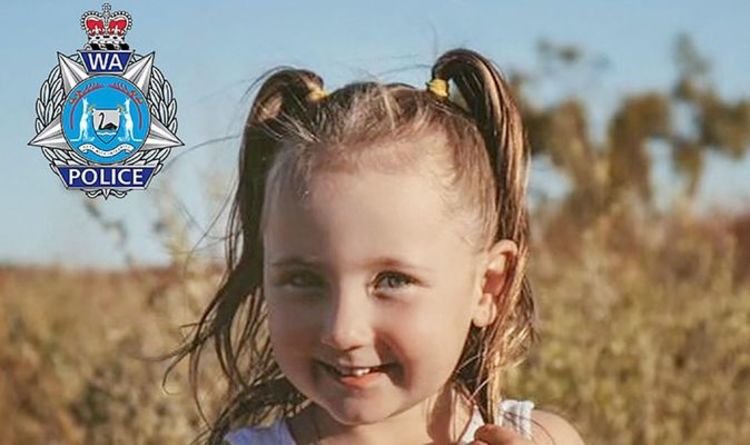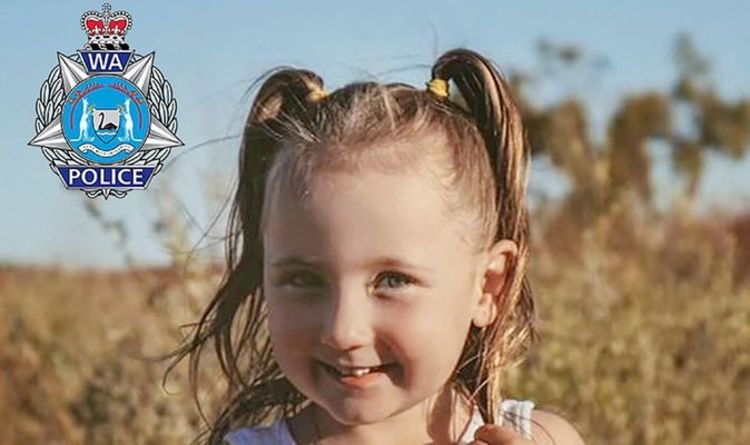 Cleo Smith, aged four, went missing on October 16 in Western Australia. Local police confirmed the toddler was found earlier this morning "alive and well" inside someone's home. A man has since been taken into custody.
Speaking to Australian news outlet 9News, WA Police Deputy Commissioner Col Blanch said: "A police team broke their way into a locked house in Carnarvon about 1am.
"They found little Cleo in one of the rooms.
"One of the officers picked her up into his arms and asked her 'what's your name?' She said – 'My name is Cleo'.
"This is the outcome we all hoped and prayed for."
The man is currently being questioned by detectives, 9News reported.
Cleo was found in the Carnarvon area of Western Australia, after she disappeared from a campsite at the Carnarvon Blowholes.
The four-year-old and her sleeping bag were both missing from the family's tent when they woke up.
They initially feared she had wandered off but, after a mass search of the area, police said they believed Cleo may have been abducted.
READ MORE: Urgent search for missing 12-year-old girl as she vanishes
Her mother, Emily Smith, publicly pleaded for her return on social media, describing the situation as "heartbreaking", "heart-wrenching" and "completely scary".
She said: "How are you meant to feel?
"The whole time, you're trying to look through tears. It's nothing that I'd ever wish upon anyone."
Criminologist Xanthe Mallett told Australian news outlet Today police had limited resources at their disposal and deserved to be applauded for their work.
She said: "There was lack of technological help. There weren't any CCTV cameras, there was no dashcam footage on people's cars, it wasn't in suburbia for example.
"The police have a lot of persons of interest look at. Anyone in the campsite anyone with family travelling there.
"Anyone with relevant criminal history in the local community. There were a lot of leads to follow in the early days.
"They learnt some of the mistakes from other child abduction cases from here and abroad and determined not to allow that happen in Cleo's case.
"The feel was that Cleo would be the next William Tyrrell and next Madeleine McCann. We would never find out what happened."