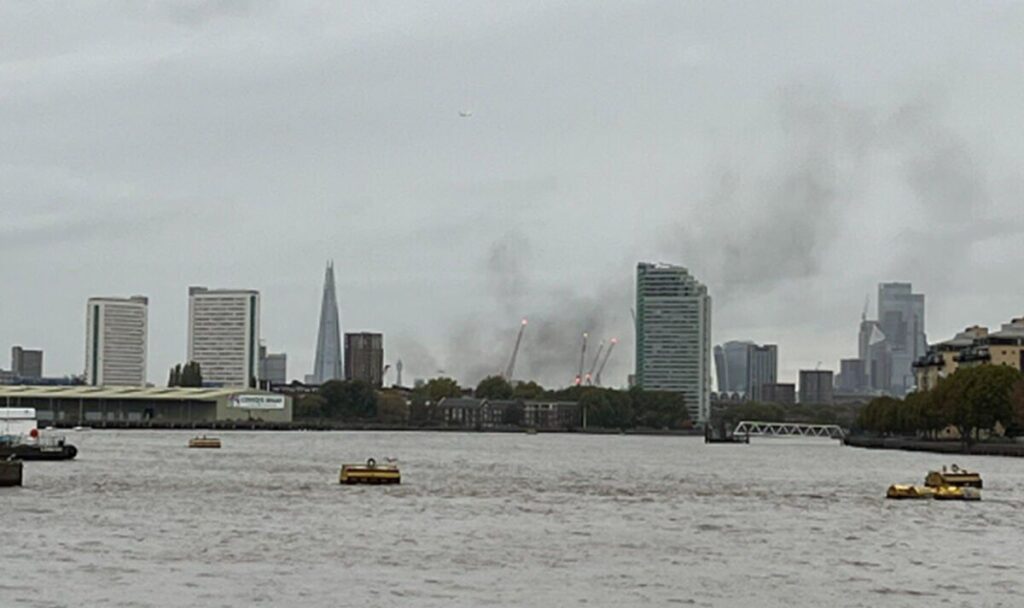 A fire has broken out in Surrey Quays in London today. Social media reports showed smoke billowing out of a building in Surrey Quays, Rotherhithe.
BBC Radio London Travel said on Twitter: "Cope Street is blocked at A200 Lower Road, with restrictions on Lower Rd due to a fire near to Surrey Quays station."
At 5.27pm, social media reports said the fire, believed to be at Osprey Estate on Lower Road, was put out.
Osprey Estate is a council estate built in the late 1960s on former terraced housing serving the nearby dock industries.
In August 1997, the estate saw the murder of 17 year old Jamie Robe, who was lured and set upon by a gang of at least 6 youths.
It comes after disabled shoppers at Surrey Quays Shopping Centre hit out at developer British Land for painting over their parking bays.
According to Southwark News, half of the disabled bays at the shopping centre were removed.
British Land, which owns the shopping centre, said it had reduced the overall area of the car park which had reduced the number of disabled spaces.
It apologised for the "oversight" and has said the disabled bays will be restored next week beginning Monday, October 17.
A representative for British Land said: "Due to sequencing of the shopping centre car park works that are currently underway, including TfL's delivery of a new, step-free entrance hall to Surrey Quays Station (which begins construction next year) and the delivery of works to the north of the Shopping Centre, we have reduced the overall area of the shopping centre car park, meaning there have been a significantly reduced number of disabled spaces.
"This was an oversight for which we apologise. We have worked to rectify this and the disabled bays available at the entrance to the shopping centre are planned to open early next week. "